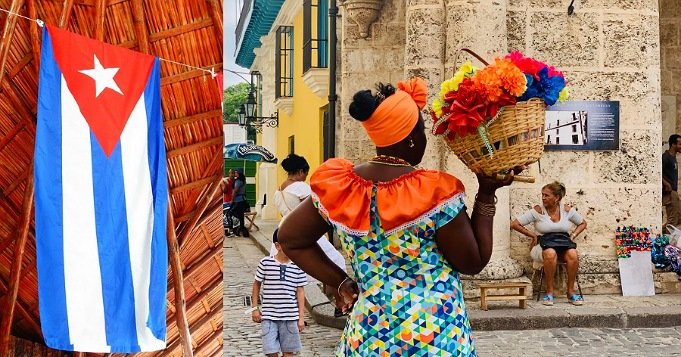 Sayings are part of our daily life, they are a repertoire of phrases that describe our culture and traditions, they are bits of popular domain stories. In this post we gather some popular phrases about Santeria widely used in Cuba along with their meaning.
These "popular sayings" are brief reflections of wisdom with a great ancestral history behind, we are the fruit of our roots, the mixture of the language of our ancestors, of lands and cultures.
El acculturation process in Cuba Among the religions of the Spanish and the Africans, he gave us our roots today, Cubans are a Creole ajiaco, proudly Afro-Cuban.
The popular sayings most used in Cuba collect ancestral wisdom but have also undergone transformations of good wit and good humor of Cubans.
A saying does not distinguish between races, creeds or social classes, they work as advice and guidance for everyone.
When an older person tells us a saying, he is telling us a thousand stories that contain wise advice, and that advice is the one that must be deciphered.
Phrases said about Santeria and its meaning:
1. You have tremendous Ashé!
The word Ashé is translated from Yoruba as: luck, virtue granted, development, a gift, protection.
When this phrase is said to someone it means that they are very lucky, that they emerged victorious from a certain situation without stumbling.
2. He who does not have a Congo, has a carabalí:
In our country there is a mixture of cultures and ethnicities and taking into account our African roots, people who tend to hide their descent are often told:
"Here, those who don't have Congo have Carabalí" to remind you that African blood runs in our veins.
In the phrase he refers to "Congo and Carabalí" both are African ethnic groups.
In Cuba, the same thing you find in a house, a painting of the sacred heart of Jesus and in a corner to Eleguá, we are a mixture of cultures and religions.
3. The dog has four legs and takes only one path:
It is impossible that we can live two lives, we have to know how to choose the good path over the bad one. This saying reminds us that our path is one and we must learn to make a decision for our own good.
4. Whoever messes with me, messes with Shango:
Whoever seeks problems with a person who is a son or faithful devotee of this deity will also have it with the Orisha of fire, thunder and drum, the majestic Shango, who always defends those who respect him.
This phrase became popular thanks to a song by the author Adalberto Álvarez, where he exposes in his lyrics the mixture and the pupurri that we Cubans carry in our roots.
5. You remember Santa Barbara only when it thunders:
When a person has difficulties or problems, they remember Santa Bárbara, which in Cuba is associated with lightning, thunder and the Orisha Shango for its history.
The term "remember" can refer to praying to her, making offerings or begging this Saint to find a solution to certain situations.
To learn more about History of Santa Barbara Read here
6. Try not to give me, Shango with knowledge:
It refers to the fact that it is better not to provoke the anger of that person, do not make him upset, because then he will have the character of the Orisha Shango when he is offended: angry and impetuous.
7. Ear does not pass head:
The ear will never send the brain, which is the one who centralizes our entire body, that is why a person of a lower degree cannot command a person of higher rank.
This is often heard in our religion, when godchildren want to be above their godparents, both Osha and Ifá. Although it is also referred between families, a child cannot disrespect and the authority of his parents and elders.
8. Whoever has a godfather is baptized:
Whoever has a sponsor or a person who helps him will have better possibilities or opportunities than one who does not, because he will help him in any sphere or situation of life. The one who has a helping hand to take advantage of it!
9. Godfather, get this salt off me:
It means that your godfather of Osha or Ifá takes away everything bad that you may have, that he does ebbo (cleaning) or any job that helps you ward off bad things. Salt is related to being "salao" that is, having bad luck or bad eyes on you.
This is another phrase that became popular in Cuba thanks to a musical group.
10. Ashé for Osha and Ashé for you:
When you receive help from someone of our religion and through the Orishas and you are grateful, then you wish good luck, and you give the blessing for Osha, that is, for our religion and for that person.
11. Each saint has his day:
Each one in life gets his or her own, be it good or bad.
In the positive it refers to the fact that you have to be patient to wait for rewards and in the negative that in this life no one leaves without paying.
12. Dog does not eat dog:
This phrase is advice for when two people are in trouble and one is not stronger than the other, that is, they have the same character or are on equal footing.
It is used to reassure the other: "do not waste your time with that person because he can not hurt you", it is also often said "alligator does not eat alligator".
13. Everyone pairs up in the graveyard:
We are all the same, in the end we will all go underground regardless of social status. What you have on earth stays on earth. In the eyes of Olodumare "the Supreme God" we are all equal.
14. Do not play with the Saints that you burn:
You don't play with the Saints (Orishas), they are respected, in the end you can have problems out of stubbornness or be disrespectful with religion, with the divine.
15. Water for Yemayá
When we wash and clean our house with plenty of water, we usually say this phrase to make the bad go away and invoke the protection of the owner of the world's waters: Yemaya.
Obviously there are many popular sayings and phrases that we hear every day, supporting our roots in African cultures.
I invite you to make your contribution and leave us in the comments some phrases that you remember, or perhaps you have heard one and do not know its meaning, share with us, together we are culture and knowledge.
Most read content: