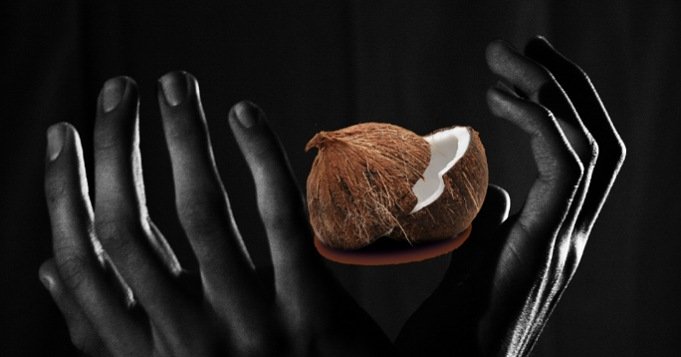 With the great blessing and permission of our father Obatala, Orisha creator of all of us, who governs our leri (head) and thoughts, we will do two works to bring health to our lives.
Thanks to Obatalá:
Whenever we are going to do a work dedicated to our Orishas, ​​we must converse with them before, sit down and clarify our thoughts so that our hearts feel serene and calm.
To you Baba Obatalá we say:
Simple work to heal:
With all due respect I believe that our body is perceptible to spiritual energies. Sometimes some diseases are caused by evil thoughts, envy, they can even come from our spiritual picture (some disease of one of our spirits).
If you are sick of both soul and body I recommend:
Bathrooms with cascarilla and basil in the name of Obbatalá for 8 consecutive days, so that he can lead his way to health.
Always remember to wear white, even if you are not used to it, wear it for this period.
Work to Obatalá to restore health to a sick person
Coconut water is blessed and effective, many are the works that are made with it since the coconut has the Ashé of Baba Obbatalá.
Ingredients for the work:
1 coco
1 candle
cascarilla
1 white plate
Process:
First of all, the bark of a dried coconut is scraped off and bleached with cascarilla and put on a white plate.
He will light a white candle and give Obatalá knowledge that he will put this work on for 8 days.
After giving knowledge, put that coconut under the bed where the sick person rests.
At 8 days he will go to break the coconut in a bush. When throwing it say:
After breaking the coconut, it will turn its back and leave the place, never looking back and always keep in mind that it will not pass through that place in a long time, so that it does not pick up what the coconut took.
I sincerely hope that with these works the sick will regain health and find healing, that Baba Obatala will always bless them. Blessings.
I also recommend these Works:
Most read content: