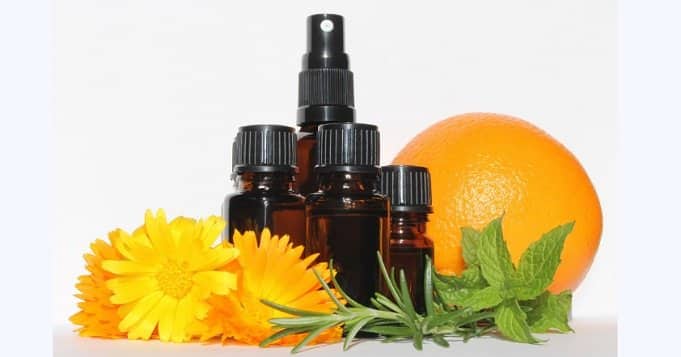 Rosemary essential oil It is extracted from the plant of the same name, specifically distilling its flowers and leaves.
It has been used since ancient times in areas such as esotericism, cosmetics and green medicine, for its exceptional properties, beneficial for the human body.
Rosemary is a common plant in homes and gardens, due to the revitalizing effect generated by its aroma, which has cleansing and purifying properties that generate a positive and relaxed environment.
Its smell is strong and it is said that it has the power to remind people of everyday things such as dates, tasks, and places where things are left.
Benefits and Luck that rosemary oil gives us in spirituality:
Rosemary essential oil is a special ingredient in household cleaning, to ward off negative energy and make the good vibes predominate.
The fragrance of this plant covers up any unpleasant odors and relaxes the environment so that people can feel calm and happy.
Its smell certainly helps concentration when we have an arduous task ahead of us, and enhances memory when we need to catch that memory that escapes us.
Used in incense or incense, the aroma of rosemary oil invades all physical spaces, attracting luck and fortune.
How can we do a powerful cleaning at home or business with this oil?
Rosemary oil is a purifier of bad energies and when using it in cleaning the home or business we take advantage of its antibacterial and antiseptic virtues, as well as being a perfect aromatizer for the home.
To clean spaces and objects:
First añaWe gave the bucket of water approximately half a cup of white vinegar and a few drops of rosemary oil.
With this powerful mixture we will not only clean properly, disinfect and remove dirt, but bad energy will leave the home.
We can also use it when cleaning mirrors and glass of all kinds, antiques, ornaments and walls.
In business, it can also help us open the doors of abundance and prevent backwardness and bad vibes from entering.
Our Medicinal properties of rosemary oil
Rosemary essential oil brings together the good vibes of the plant and its properties for human benefit.
Among its many medicinal benefits we highlight:
antibacterial
Antiseptic
It is used to treat acne problems
Helps eliminate dandruff problems
Reduces joint pain, especially in the back
Relieves symptoms of colds and flu
It is a good ally to fight against recurring headaches
Rosemary essential oil can be applied directly to the skin, just a few drops on a cotton ball are enough to treat acne.
But you can also añaAdd to your regular dandruff shampoo or mix with another body oil and massage into sore body areas.
As we know, rosemary essential oil is widely used in aromatherapy, to relax the environment, calm and increase confidence to undertake new goals.
Learn about other powerful cleanings we can do at home:
Most read content: