Sandalwood is a tree evergreen native to India (Santalum album) and considered sacred for its many benefits for humans.
Due to its medicinal and spiritual properties, this plant has been used in numerous rituals and cures throughout the history of mankind.
Relaxing tonic that enhances spiritual abilities: Sandalwood essential oil
Its essential oil is very powerful and extremely beneficial. It is obtained by means of an aqueous or steam distillation of the roots and heartwood of the wood.
The result is a pale yellow, greenish or brownish viscous liquid with an intense light, sweet woody and balsamic odor.
Usually, sandalwood oil is widely used in cosmetics, as its fragrance is one of the oldest known perfumes.
It is said that the aroma was used in ancient oriental cults to achieve spiritual harmony and cleanse thoughts.
What is the spiritual meaning sandalwood oil?
The scent of sandalwood is used in incense, incense and scented candles, present in these elements helps to combat bad vibes by creating a pleasant and safe environment in our home.
Sandalwood also enhances mental abilities, and is excellent for studying, as it facilitates our concentration and learning.
This scent relieves moments of nerves or uncertainty by enhancing tranquility and allows us to focus on our goals and new opportunities.
Its oil gives us an infinite spirituality, allows relationships to be virtuous, encourages abundance, luck and optimism, in addition to warding off bad feelings such as lies, envy and selfishness.
Its essence is capable of attracting money and fortune, it is a strong environment purifier that purifies the soul.
How do we use it? Know its benefits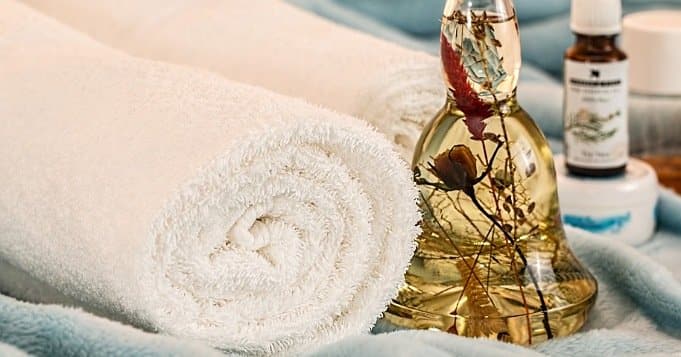 Sandalwood can be used in grains, candles, in incense, incense, in drops, or in oils.
Massaging the most tense areas to attract the good
Using it in oil on our body favors meditations, especially if we have to work to remove the feelings of the past, thus the healing and liberation of those weights that we carry flows.
With a few drops of sandalwood we can massage our body if we want to ward off negative emotions and open new paths.
Its aroma helps to open the mind, improve intuition, acuity and mental power, facilitating our spiritual connection.
Amulet against all negativity
The curses that have been done against us do not come to life when faced with the purifying force of this oil, the negativity is eliminated from our environment.
To prepare a protective amulet that will protect us on the road, take a small bottle that is comfortable to carry always and put sandalwood oil in it.
Always carry it with you in your wallet, especially for occasions where you need to get good results.
In those difficult moments take a few drops of oil and put it in your hands or behind your ear, this will help you face obstacles with determination.
Be it the evil eye, envy, or enemies, this oil provides calm and relaxed environments, removing dense and harmful situations.
Powerful ritual baths with sandalwood oil
To give yourself spiritual baths Using this oil you should only put warm water, to make it relaxing, either in the tub or in a bucket and put some drops.
To make the bathroom more purifying, use scented candles, incense or candlelight, so that the energy flows and everything focuses on the good vibes.
Medicinal properties of sandalwood essential oil
But sandalwood essential oil also plays a fundamental role in the treatment of many ailments.
For example, in Chinese Medicine it is used to treat stomach pain, nausea and skin disorders.
We can find it in different commercial presentations such as:
pure essential oil
creams or ointments
cosmetic products
perfumes and soaps
incense sticks
scented candles
4 benefits that it offers us to treat different areas of our body:
1. Beneficial for skin and hair
Sandalwood oil has been shown to prolong the growth time of hair follicle cells, thus regenerating our hair, making it stronger and shinier.
It also has an anti-aging effect applied to the skin, which even helps to combat fine lines that appear with age.
Regular application of this oil on the skin prevents it from becoming infected or deteriorating easily. In addition, as it is an aseptic oil, it can be used on small wounds to avoid possible infections or itching.
Sandalwood oil also reduces skin marks such as scars or stretch marks.
2. Emotional relaxant
Sandalwood oil has the ability to influence our mood and calm it, freeing it from stress.
It is stimulating and euphoric that is also used to combat depression and anxiety.
3. Blood pressure regulator
Due to these relaxing properties, sandalwood oil acts by regulating the appropriate levels of pressure, preventing hypertension.
4. Natural aphrodisiac
Sandalwood oil can be used to treat nervous states, impotence, and anxiety.
Incense is also commonly used to provide a pleasant smell and create a welcoming environment that allows us to improve our relationship.
Learn about some of the rituals that we can perform with other spiritual elements:
Most read content: