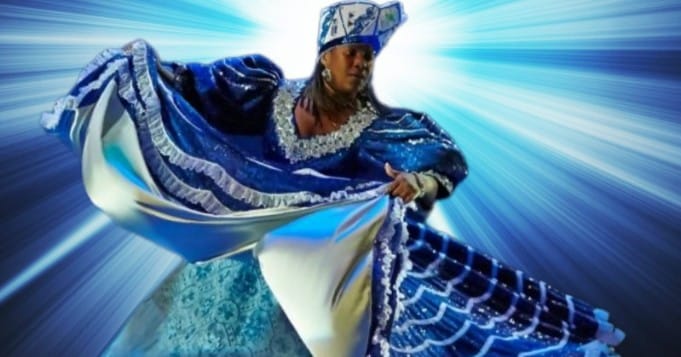 The September 7 the religious people gather to celebrate a great saint, the Orisha mother of the world, Yemayá is the faithful selfless defender of almost all causes, because from her position she feels responsible for the life of each one of her children, although she does not be the guardian angel of all of them.
Yemayá is a saint with a high degree of responsibility and shame, she has a pious heart, but when she gets angry she becomes implacable like the sea.
It is precisely that high degree of sense of belonging and shame that makes her the mother of all humans, since Olodumare He arranged that due to her virtues, she would be the only one capable of carrying out that mission.
A powerful offering in homage to Yemayá
There are many ways to honor this saint in her day, today we bring you a great addimú (offering) to thank and venerate the mother who takes care of everyone regardless of the care.
To prepare this addimú at the foot of Yemayá you need:
bananas,
greaves,
cantaloupe,
gofio,
honey,
fruit bomb,
coconut,
guava,
sucker,
grape,
coconut candy,
7 fine sweets,
seven Black Princes,
seven white roses and
two white candles.
Where can you place the work?
Before starting to assemble the addimú it is important that you select the place where you will put it.
You must place it at the foot of the Yemayá tureen, so a good place can be inside your room for saints.
If you do not have the Orishas in a room, you can do it in any other space where the work is not exposed to the sun and where Yemayá's Tureen is not damaged.
Proceed to perform this ritual with Yemayá:
Lay a mat on the ground.
Then you must look for a basket and cover it with a blue handkerchief or a meter of cloth of this color, inside you will place the aforementioned fruits, it is important that the melon is not missing, because this is the favorite fruit of the Orisha of salt water.
In two vases (vases) you will place the red and white roses, placing the flowers on each side of the basket.
Then you will put the coconut candy, a little molasses, the levers that you will make with the gofio and molasses in various bowls or plates.
In another plate you will place the seven fine sweets, with the bananas you will make some chicharritas and you will also put another container with pork rinds.
Each plate that you offer will be arranged around the basket, leaving a space in front to place the two white candles and carry out the evening.
What to do later with this Addimú?
After seven days, this addimú will be taken to the sea and delivered to the Orisha in her home.
Do not forget when delivering the offering to speak with Yemayá and get wet with her water so that her blessing always reaches you.
We share prayers that you can do in the ritual to Yemayá:
Most read content: