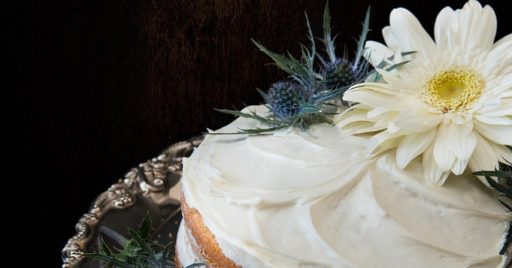 Who doesn't like candy? Almost all of us love that mixture of hot or cold sweet flavors, because the Orishas are also grateful for adimú and sweet offerings.
For centuries it has been offered to the deities of the Yoruba Pantheon Adimuses (offerings), some elaborate, others spicy, with or without salt, drinks, but also the Orishas like sweetness and that they please them by adding Adimú, desserts.
With transculturation, most of the existing ingredients in Africa were replaced in Cuba by other foods, attributes and elements.
Offerings, delivery of gratitude and devotion
Many are the sweets and desserts that the orishas like, offerings that they are grateful for because through them you offer gratitude and pay tribute.
Adimú is not only offered for a health problem, a crisis that overwhelms us, a relationship that ends, a love that does not arrive or a job that does not appear, although there will always be one or another difficulty, remember your Orishas and offer them gratitude with one of these sweets made by your own hands and they will thank you.
If you are aleyo (not initiated in religion) you can also make offerings, among them sweets and if your desire is to crown yourself they will put it on your way, because the Orishas also give thanks.
Some of the best known sweets and desserts in Cuba are also dedicated to the deities, some of them may have different names in other countries.
| Dessert | Orisha |
| --- | --- |
| Almonds | Obatalá and Oddúa |
| Cabezote and Cappuccino | Oshún, Inle and Oba |
| Gipsy arm | Oshún and Inle |
| Buñuelos, Custard, Drunk Panetela, Milk Flan and Pumpkin Flan | Oshun |
| Blancmange | Yemayá, Olokún, Obbatalá and Oddúa |
| Royal dough and guava jam | Eleggua |
| Marzipan and Meringue | Obatalá and Oduduwá |
| Chocolate custard and Torrejas | Oyá |
| Morón pancakes | Inle, Yemayá and Olokún |
Addimú Adun, sweets for the Orishas
We present some of the offerings that can be given to the orishas with their translation from Yoruba.
It is important to know that the Orishas have taboos and prohibitions among their offerings, that is, foods that they do not like, so it is important to know which ones they like.
addimu adu (sweet)
Dessert
Orishas
Tax
gofio
Yemayá, Olokún, Oshún and all the Orishas
Ado you oyin
Gofio levers with honey
All the orishas
Adó ti oyín ireke
Palanquetas of gofio with molasses of caña
Inle, Orishaoko, Yemayá, Olokún
Adún agbón dudu
Dry coconut sweet or in syrup
Yemayá, Olokun, Inle
Adún agbón end
Dried white coconut candy or in syrup
Obatala, Oddua
Adun aká
Bread pudding
obbatala
I have chosen
Pumpkin candy
Oshun
adun eyebale
elede
Pig blood candy
egguns
Adún guafa
Guava hulls in syrup
Eleggua
adún ibepé
Sweet papaya
Oyá
Adun Ireke
Scrape (sugar cone)
Eleggua
adun ogede
Banana in temptation
Inle, Aggayu
adun omi wara
Dulce de leche
Obatala, Oddua
Akasa adun
White threshed corn tamales with sugar
Obbatalá, Oddua
akasá ti agbón
White threshed corn tamales with sugar and coconut milk
Obbatalá, Oddua
Agidí Ball
Sweet fermented cornmeal
Aggayu, Oyá
Amalá'dún
Flour in sweet
Shango, Aggayú
Igbekuru
Cornbread
Elegguá, Oggun, Oshosi, Inle, Oshun
Kunkunduku
adun 1
sweet potato
Yemayá, Inle, Olokun
Kunkunduku
still 2
Bad rage
Oyá, Aggayu
Shinkafa adun
Milk pudding
Obbatalá, Oddua
Shinkafa ti agbón
Coconut milk rice
Obbatalá, Oddúa, Yemayá and Olokún
The adimu offered by the Orishas must be given with a lot of love and faith, no matter how simple their gift to the deities, it must be with humility, the greatness of the offering is found in their heart.
Most read content: