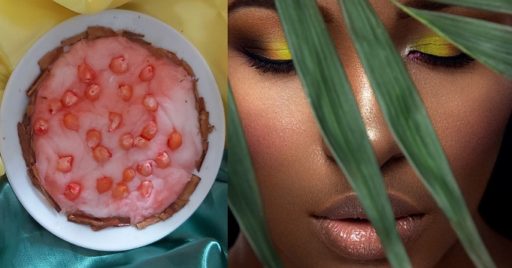 Our beautiful mother Oshun She is always ready to listen to us and help us, because her maternal love is incomparable, her goodness and mercy always intercede for us, this adimu is dedicated to her.
Oshún offers us development and prosperity, fertility and health, what we ask of her with faith she grants us, because she knows what we need in our life, so many times she will not give us what we want, because it does not suit us.
Among the offerings to this orisha, she likes corn, cinnamon and honey, foods that allow bonanza through their powerful energies.
All the ingredients that we will use attract good vibes, remember that to do any ritual or offering you need a lot of trust and love in what we are offering.
If we know how to ask our Orisha Oshún, she will surely grant it to us, when we speak we must be concise in our requests and set goals that are within our reach.
We must not only ask, we must also give thanks for the blessings received and those to come.
Offerings to Oshún to open paths and have abundance:
Ingredients:
1 white plate (without drawings, carvings or figures)
Cotton
25 corn kernels
25 sticks of cinnamon sticks
Honey bee
2 white candles
5 cents
How to prepare the Adimú a Oshún?
You take the cotton and put it on top of the white plate, put 25 grains of corn on top of that cotton and pour water over it.
Note that it should be soaked, but not soggy.
By its edges you will place 25 sticks of cinnamon sticks and then carefully add honey on the same edges.
It is important to mention that in the works, whenever possible, they should be done with our own hands, avoiding the use of utensils, in this way we connect with the energy and abundance of the elements that we use.
In addition, it must be done carefully, with delicacy and detail, so that the offering to the Orisha is beautiful.
This done, your offering is ready. You will place it in front of Oshún and if you are not crowned you can do it in his name, invoking it through a prayer.
You light your candles and you will say sweetly:
Beautiful Oshun,

Here is your daughter / or (your name) asking for your blessing to free me from everything bad.

I thank you for protecting me every day.

I place before you this corn planting with cinnamon and honey so that it flourishes and that this seed grows, my development and abundance grow.

Thanks Oshún
This corn planting is left to Oshún until it grows, every day he will have to check if the cotton that he put as a mattress in the plate is with water, because in this way it will allow the plant to grow.
If he sees that the corn does not grow, it means that he does not accept it or must repeat the work. In that case I can throw it away.
If your corn crop grows, that means that Oshún will give you a bonanza.
Once the corn is grown, do not allow it to wilt so that Oshún receives the green and healthy planting. Then he will take it and bring it to Oshún to a river or a lush tree.
Keep in mind that before offering your planting, it must be cleaned with 5 cents, remember that it is cleaned starting from the head and ending at the feet, those pennies will also be left in the river or tree.
I hope that Oshún's blessing reaches his life and that with this work, abundance, love, prosperity and, above all, health, will shelter, protect and protect him.
Most read content: