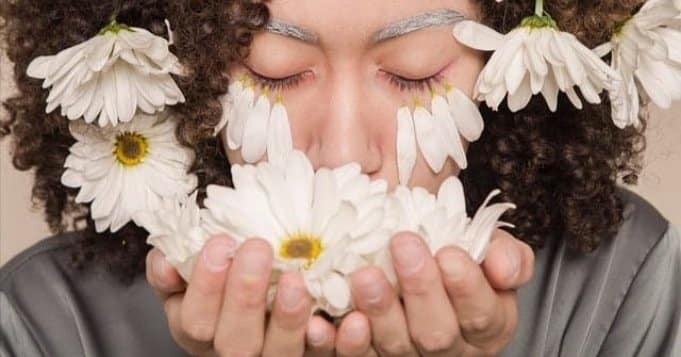 Babá Obbatalá is an Osha revered by all, represents the firmness, stability, purity and health in the Yoruba pantheon.
Everything white belongs to this sacred orisha, symbolizes justice and is the owner and guide of our Ori (spiritual head).

He is very merciful and defends his children with a decisive force, so we take refuge in his power when life does not go well for us, or we need to redirect our steps and attract good things.

This bathroom (Ebbo Misi) It is so that you balance your aura and that positive energy reaches you with the blessing of Baba Obatala, and attract stability, evolution, firmness and health.
Above all and what can never be lacking is faith. Obbatalá is represented on the mountainsañayes, that's how faith is, so powerful that it moves mountainsañas.
Ingredients:
Apart from the white flowers that must be fresh and beautiful to give us all their good energy, and goat's or cow's milk, we will need other equally powerful elements.
Preferably white or transparent container, otherwise nothing happens, you can use another.
Holy Water
Egg
Cocoa butter
Honey
2 candles
Cascarilla (Below we leave you an article in case you want to make it homemade)
How do we prepare this spiritual bath at the foot of Obatala?
In the container you pour water and a trickle of holy water, which can be from the cup of the Blessed Sacrament of your spiritual vault, you add the white flower petals and squeeze them as if you were washing to release their essence.
Then you pour milk, cascarilla, the white of an egg, cocoa butter and a little honey.
You light the 2 candles to Obatalá, you ask for his blessing and you say:
Babá Obbatalá here is your son / daughter (your name) asking for your blessing, giving you knowledge that I will take a bath in your name to get rid of everything bad and that, between health, stability, firmness, evolution. So Baba and thank you for every day of my life!
Recommendations for the bathroom:
While you shower the candles to Baba must be lit.
I recommend 1 bath every week, until you complete 3 baths.
Visualize your requests during the bath and clean the shower after the ritual.
You pour the water from your shoulders down, you let that water dry on your body and then you dress in white.
The best time for this bath would be at night.
May Baba always watch over and protect you! And remember: in this Obatala bath for health and balance, you must put a lot of faith and humility, everything will work out, trust.
Other powerful baths that you can take to open good paths in life:
Most read content: