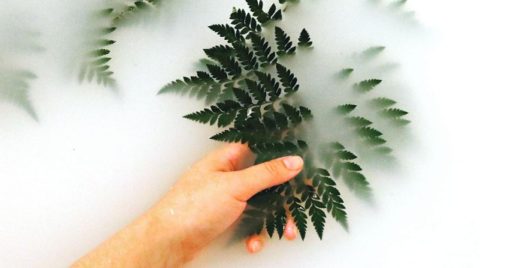 When we perform baths and rituals we do them to achieve balance and well-being in our lives, in this case we will invoke our Guardian Angel to get the desired job.
Sometimes we go through difficult situations, and we need a decent job to help us move forward successfully.
The results in works and rituals depend on the plants we use, some such as basil, peppermint and lemon balm have magical powers and represent good luck charms, purifying, relaxing, freeing us from burdens that hinder us.
The plantsIn general, they are a divine gift from nature that offer us many spiritual benefits, but we must know them, because as they heal they can cause harm. Therefore, before using them, we must consult to use them correctly.
Above all, you must have confidence and spirituality because otherwise the result will not be positive, you must have all your thinking based on what you are going to achieve, visualizing what you long for.
Plants that we will use in the bathroom:
Star anise:
It is a very beneficial plant, it works as a protective amulet, it drives away evil spirits and dark energies. Repel envy and bad vibes. It is widely used in spiritual works, baths and rituals. In addition, it has many medicinal powers.
Melissa:
Plant that has great relaxing and sedative properties that are beneficial to health. It provides serenity, alleviates sadness, and has a great calming power. Used in bathrooms, it gives us the gift of peace, balance and harmony in our lives.
Peppermint:
As its name indicates, this plant is "good" to use in many situations in our lives. It is medicinal, rich in nutrients, and has great spiritual power. She invokes good spirits, has powers to attract good fortune, is the protector of homes and allows good luck energies to flow and balance.
Basil:
It is medicinal and also a powerful amulet of protection, abundance and success. It is a plant of good fortune, absorbs and disappears negative energy and is a strong repellent of bad luck. It has the power to transform darkness into light, ward off envy and enemies in baths, rituals and cleanings in our home.
Ingredients you need:
Star anise
Melissa or Melissa
Peppermint
Basil
1 white candle
Prepare the bathrooms to get the desired job:
Boil the star anise, lemon balm, peppermint and basil for a few minutes.
When it's ready, let it cool completely and strain it.
You light the candle and ask your Guardian Angel for your blessing, thank him for taking care of you and explain that with these baths you need to get a job for daily sustenance and to maintain abundance in your life.
With that prepared water you will take your bath with a lot of faith and love.
The baths must be taken for 7 days, if you wish you can prepare a single water and in each bath you use a little.
You should wear preferably white clothes after these baths.
You turn off the candle when you get out of the shower and the next day you light it again, like this for 7 days.
Remember to do these powerful baths with great faith and asking your Guardian Angel for what you want from the heart, to get the desired job you must also do your part and do everything in your power, and you will see that they will appear on your way the opportunities.
Most read content: