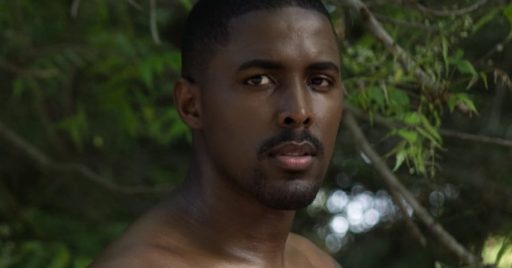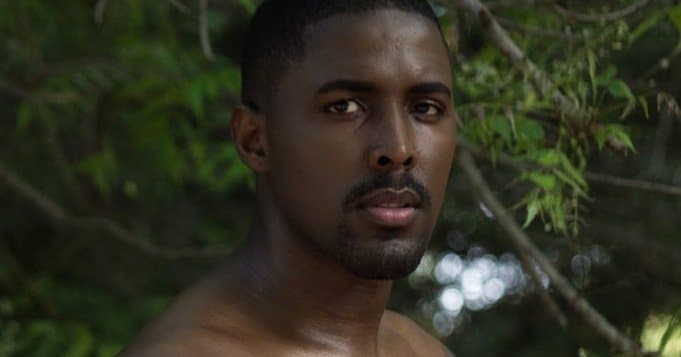 El Orisha Oggun symbolizes the beginnings, the beginning, the mañana, spring, and also the powers of command, force, violence, impulse, authority, virility, and youth.
Oggún is the Orisha patron of blacksmiths, wars, technology, surgeons, the army and anyone who works with metals and is that in nature it is symbolized by iron and all metals.
It represents in itself the strength, the work and the rough and initial force and it owns the tools and the chains.
Warriors of the Mount
Beside ochosi y Eleggua, is the owner of the mountains and is also a direct messenger of obbatala and is characterized by having a strong and violent character.
Oggún, protector of walkers, is the second Orisha in the Regla Ocha (Santeria), behind his brother Elegguá, who opens the roads for people to walk.
Attributes of the Orisha
For Oggún, everything that is made of wrought iron are materials of power. For this reason it is its receptacle, a three-legged cauldron made of iron and a stone found in the mountains.
Other elements that it carries are the hammer and the anvil that symbolize the work of the blacksmith and the picks, shovels, swords, chains, knives, among others, that represent weapons in general.
Paths of the Orisha Ogún, Patron of the Blacksmiths
The Paths of Ogún each indicate a story and an obstacle that this divinity of the Yoruba Pantheon had to cross in order to obtain its spiritual powers.
Each stage and each difficulty had to be overcome by Oggún, to finally earn the respect and titles that his multiple attributes gave him. Thus he came to be considered the god of war by right, the one who takes justice in his hands and to whom they swear solemnity and respect.
His different paths linked to patakíes, credit him as one of the divinities with the greatest qualities of Yoruba mythology.
The avatars and paths of Ogún:
Next, we propose the names and characteristics of the Oggún roads, of some little is known, being part of Yoruba mysteries:
| | The Unity Way | Features |
| --- | --- | --- |
| 1 | Oggun Onile. | This is the largest of the paths of the Orisha Oggun, and represents the mountain or field. It is identified thanks to the fact that it is the first to settle on virgin land and means "owner of the land". It is named that way when traveling through unexplored lands, hunting and at the same time discovering new places. It is the first in habitary work on a site and find out if the crops are good. |
| 2 | Oggún Alagbo or Alagbede. | On this path, Oggún is faithful and beloved husband of the Orisha of the seas, Yemayá, and together they fight for prosperity. He is a blacksmith and is the most acclaimed by everyone who practices this profession, giving himself as his protector. He is a tireless worker, and protector of all those who forge their path in life based on the work on the anvil. |
| 3 | Oggun Melli. | Oggún is not only seen as a protector, but he is also a fearsome warrior who takes justice into his own hands and asks for blood. This path shows it in that duality of faces that reflect two contradictory desires. On the one hand it represents the loving father, provider of everything necessary for the family and peaceful and the other opposite side, it is violent and thirsty for blood. |
| 4 | Oggun Arere. | Oggún is a butcher and protects those he considers close to him. He is a great warrior and protector, virile and owner of the mountain and the iron. He lives near the mountains that surround the rivers and has direct contact with the Orisha Oshún, who is always by his side. However, this path also shows one of Oggún's negative sides, because of his great anger, he mistreated women and then banished them from his lands. They say that only Yemayá Sara Magua confronted him inside the forest, with the intention of making him feel the mistreatment that he caused women. On this road he is an enemy of Shango, but Oggún offers the god of thunder a truce to end the long wars that they frequently waged. |
| 5 | Oggun Shibiriki. | This path of the Orisha Oggún is known as "the murderer", since he is the fighting warrior who fights with Chango, god of thunder and warrior for the love of Yemayá, mother goddess of the seas. In eternal enmity with Chango, Oggún fights the fierce warrior using his courage and his great courage and ferocity in his fights. Fight crazed. He sympathizes with the Catholic saint Saint Michael the Archangel and his children have a somewhat violent temperament and find it difficult to forgive offenses. |
| 6 | Oggun Kobu Kobu. | On this road, Oggún is assigned the title of foreman and as a characteristic rank, he is always seen carrying a whip to control field work. |
| 7 | Oggun Aguanile. | Aguanile means "The conqueror of the land" so Oggún is given the title of owner of the mountains and he goes along with Elegguá and Ochosi, with whom he made a deal to monitor and govern those spaces. |
| 8 | Oggun Meye. | This is one of the most powerful ways of Oggún, as he possesses sorcery skills that make him a fierce warrior in fights and thus defeat his enemies. He is also a sworn enemy of Shango, and is usually multiplied by 7 soulless warriors to defeat the god of thunder. |
| 9 | Oggun Adaiba. | This path shows the facet of the warrior Oggún, the one to whom the devotees worship, taking as a symbol his machete, with which he also dances. He carries a machete made of iron or steel, where in miniature form his other various emblematic tools are attached. |
| 10 | Oggun Jobi. | On the way to Jobí, Oggún is a skilled warrior who stalks his enemies from the undergrowth. As a tireless fighter, he knows how to stay hidden in the mountains, crouched, just waiting for the right moment to act. He is very violent and with his spells he can achieve the destruction of those he hates. |
| 11 | Oggun Adeola. | Benevolent king who exercised his mandate with great wisdom, providing protection and well-being to his people. He was an honorable monarch who brought glory to his nation. |
| 12 | Oggun Ja. | In the Paths of Oggun Já, the Orisha represents the desire for the fight of a very fierce and violent warrior. prefer bañablood than water, so devotees are extremely cautious in their settlement. And it is that he is also credited with the cause of the discussions and much violence. He feeds on live dogs. In a patakí he is seen together with Yemayá and Osagriñán and helped Orishanlá to fight for his kingdom through a deal that both sealed. |
| 13 | Oggun Oloko. | In this way, Oggún is a peaceful farmer and farmer, owner of the fields, worker of the land he cultivates. Devotees usually pray to him for a good harvest. It is also known as Olorukó, Olokulo, Arokó. The farmers entrust themselves to him and consider him a benevolent Orisha who always helps by bringing the rain and warding off the plague. |
| 14 | Oggun Aroye. | In many of his ways, Oggún transforms himself into a fierce warrior thirsty for battle and blood. The Aroye is one of the most violent, in which the Orisha fights blinded by a thirst for revenge and much hatred. He acts irrationally, so if he is not well cared for by his devotees, he can provoke arguments and fights among the members of the household. He is placed in the courtyard of the home in a small house next to Eshú Aroye, who is his brother and companion on his adventures. Both must be cared for correctly to avoid problems at home. |
| 15 | Oggun Onira. | He is the guard and king of rain and storm. His kingdom was raised between the mud and the muddy waters of the rivers. The Oggun Onira, was appointed as King of the city of Ira, which he ruled with Oyá Nira. |
| 16 | Oggun Onire. | On this path, the deity acts as a conqueror and is assigned the title of general of the armies due to his character as a tireless warrior. He was named as the King of the city of Iré. |
| 17 | Oggun Oke. | Appointed as the lord of the mountainsañas, lives there and has the same mettle and strength as these natural elements. |
| 18 | Oggun Aladu. | This is one of the ways of Oggún in which he joins the deity of the seas in one of his stories of love and bravery. In Aladú, he is seen united with the goddess Yemayá, fighting together the battle for eternal glory. |
| 19 | Oggún Valanyé or Valenyé. | This is one of the most peaceful roads of the Orisha Oggún, in which he shows his side as a tireless worker. So he comes down, and performs one of his dances in which he symbolizes making his way through the undergrowth and working in the fields. He is known as the one who is a farmer of the land and who feeds those around him with the result of their harvests. Devotees pray to him for the prosperity of the fields. |
| 20 | Oggun Ñako Ñiko. | Ñako Ñiko is the way he is nominated as a bloodthirsty and power-hungry assassin who devastates those places he reaches. People fear him because of his enormous power. |
| 21 | Oggun Olode. | He shows his power as owner of the mountain and connoisseur of its secrets. He is the guide and protector of hunters, because according to the Pataki, Elegguá helped him improve in the art of hunting. |
| 22 | Oggun Soroke. | On this path of Oggún the warrior is the one who speaks loudest and the devotees listen to him even on earth. |
| 23 | Oggun Wari. | In Oggún Warí, the deity is present as a destructive and violent force that devastates places and causes displeasure and fights. A patakí narrates that he became blind due to his destructive powers that only led to misfortune. |
| 24 | Oggun Bi | All other paths follow from it. It is the smallest and least worked facet of Oggún. |
Other ways of the warrior Orisha Oggún
In the Yoruba religion there are many secrets, some of the facets and lives of this orisha are not known in depth, we mention some:
1- Oggun Abagaga
2- Oggun Talajo
3- Oggun Olobete
4- Oggun Olobe
5- Oggun Kasajó
6- Oggun Deyi
7- Oggun De
8- Oggun Patakori
9- Oggun Ondo
10 Oggun Igiri
11 Oggun Abesan
12 Oggun Orioko
13 Oggun Alara
14 Oggun Ikola
15 Oggun Akirun
16 Oggun Makinde
17 Oggun Molé
18 Oggun Elemona
19 Oggun Gbenagbena
20 Oggun Olopa
Most read content: