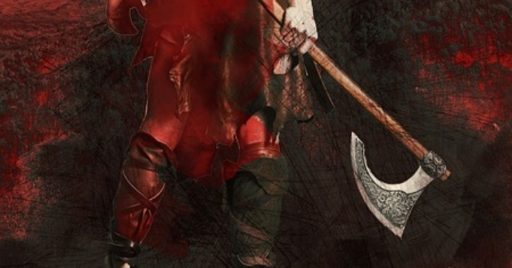 Shango He is a great African king and warrior and one of the most recognized Orishas of the Yoruba pantheon for his strength and his sense of justice.
It represents dance and virility and is lord of thunder, lightning and fire. He is also the owner of the Batá, Wemdamientos, Ilú Batá or Bembés drums, so he dances and lives intensely.
Paths of Shango and historical relationship
The different paths of Shango they are related to the titles he received once he was king and thus represent his role in royalty and his status as a warrior and legislator. They are directly associated with fire and thunder, as elements of the deity.
And it is that Shangó in the rich Yoruba history, is one of the kings of religion and represents the joy of living in an intense way, masculine beauty, passion, intelligence and wealth.
Shango He was a king, a great warrior and a famous sorcerer, but who by mistake destroyed his house, his wife and children and after this he transformed into Orisha.
It was the fortune teller orunmila who made him king after reprimanding him for leading a troublesome life. He also revealed that he was a direct descendant of Oduduwa and that for that reason he had the right to the throne. In exchange for the divinatory system that Shango had discovered, he made him king of Oyó.
Avatars of the Thunder Orisha
Next, we describe the different paths associated with the reign of the great Shango, their meaning and main characteristics:
| | Roads | Meaning |
| --- | --- | --- |
| 1 | Shango Obadimeyi. | This path of the king of thunder, drums and dancing, means "The King is double." Alludes to his brother Agayu as Shango's twin, who will save his kingdom. This pataki indicates that Shangó was the fourth king of Oyó and after he was hanged, his half brother Dada Ajaka claimed the throne. But the subjects loyal to Shango went to the Tapás lands and looked for Aggayú Solá to return. Thus, he dethroned the false king and installed the cult of Shango. Aggayú was considered as Shango himself and aroused great admiration among the people for his knowledge. |
| 2 | Shango Obakoso. | It means "The king did not hang himself." Title received after taking the throne of Oyó. It is related to lightning, fire, and laws. The one who has his house in the palm, which is his throne and is a guarachero and likes partying in excess, women and guarapo. In the Rule of Ocha (Santeria) the Palm is known as llé Changó and is the home of the orisha Shango. This path tells that, from the top of this immense tree, Shango can protect his children, knowing everything that happens around him. That is why in the Yoruba religion the palm is so important for the religious rituals linked to Shango. This path is also closely linked to Eggun, since the spirits gather around the palm and there the devotees carry their offerings. |
| 3 | Shango Bumí. | Is son of Obatala and Yemaya. Work with shellfish and fish near the reefs and the beach. |
| 4 | Shango Dibeyi. | This path exposes Shango's relationship with Oshun and their twin children, for that reason the men are worshiped Ibeyis or Jimaguas, who are the brothers of fortune, luck and prosperity, under the characteristics of Shango, assembling their same attributes and weapons in a double way. |
| 5 | Shango Alafin or Alafi Alafi. | It is associated with royalty, legislation and government. Shango Alafin or Alafi Alafi on this path is a sage who is highly respected for his sense of duty and justice and for the correct use of authority. Shango represents justice in every way. He came down to Earth when people had forgotten the teachings of God and was sent with his brother Olodumare to cleanse society and for the people to follow the teachings and commandments of Ifá again. |
| 6 | Shango Arirá. | Owner of the rays that appear in times of rain to eliminate heat. This mighty Orisha of thunder ends drought and brings peace and prosperity to crops. It is considered a path of Shangó that is given to the children of Obbatalá. |
| 7 | Shango Olosé. | Owner of the double-edged ax. Shangó Olose is a powerful warrior with a very strong character whose word should never be doubted. |
| 8 | Shango Kamúkan. | Works with eggunes and has power over life and death. He lives in La Ceiba, a tree from which he watches over his children and receives the same offerings as the egguns that habitan in the trunk. |
| 9 | Shango Obbará. | Poor and ragged, but his word is law and he never lies. He is unjustly accused of being a liar. This road has a lot to do with Oyá, Yewá and Eggun. Shangó's function on this path is to silence those who talk too much and defame nonsense. |
| 10 | Shango Yakutá. | It is a nickname of the god of thunder which means "the stone thrower" |
| 11 | Shango Ko Só. | Appellate to the god of thunder that means "he did not hang himself" used after his reign in Oyó. Since Agayú was his twin brother and took his place on the throne, people thought that he was Shango himself. |
| 12 | Shango Lubbe or Bara Lubbe. | Master of divination before Orunmila. The pataki tells that Shangó was the one who managed to cure his father Obatalá and he granted Orula's forgiveness. So, Shango cut a ceiba tree and from it he built a beautiful board, with which he passed the gift of divination to his brother Orunmila. That is why Orunmila pronounces the words "Maferefun, Elegguá, Maferefun Shango, Elegbara". |
| 13 | Shango Olufina Kake. | It means "the creator who sets fire on the roads." He is the primitive Shango child whose patakí promulgates his heavenly descent. Shango brought his weapons to do justice on earth and punish the immoral. He always uses the sword, he is the owner of the Ceiba and in it, he guards the spirits of the deceased and around him offerings are deposited to feed the dead that reside inside. At the foot of the Ceiba, many of the offerings destined to the god of thunder are left. |
| 14 | Shango Obalúbe. | It means "the king who attacks with the knife." He is next to Obba and is known as a great sorcerer and healer who through Eggun and Obba takes orders to the cemetery. He is invoked for releases and hexes and also to do them. |
| 15 | Shango Obaluekun. | It means "the king who hunts leopards" |
| 16 | Shango Bangboshé. | It is the nickname of Shango as "messenger" |
| 17 | Shango Addima Addima. | Primitive name given to the king of thunder. He is the implacable warrior enemy of Oggún who makes his own in all the courthouses. He makes files disappear, files cases and executes corrupt judges. He is widely used to support cases of injustice and always works with Eggun and together with Orula. |
| 18 | Shango Obbaña. | He is considered, Shango, the ungrateful, in this way the king of thunder defeated the Aará. I walk with Obba, who had a strong love and sacrificed for him. |
| 19 | Shango Eyee. | Shangó, the warrior king throws fire, lightning and smoke and charges with a machete, mace and a crescent knife. He is an enemy of Oggun and is a mountain sorcerer.aña. It lives among the thick plants of the mountain, in monasteries, ruins or catacombs. |
| 20 | Shango Alayé or Eluwekon. | The one who obtained knowledge from the wise father Obbatalá. In exchange for Shango teaching him the elegant Alayé dance, he offered him his apprenticeship and magical high secrets. Shangó accepted and learned everything about magic, but when he taught Obbatalá his dance, he could not learn it because he was very old, so he felt mocked by the god of thunder. It comes from the Lucumi land. |
| 21 | Shango Obayá. | He is from the Arará land and comes mounted on a horse, as an innate warrior who directs war tactics as a commander. Oggun, Ochosi and Elegguá, the warriors, are at his service. He is very dangerous when he gets angry.aña with someone and that is why devotees are always warned to be very cautious in their settlement. |
| 22 | Shango Lubbeo. | King of Obara. He is ruthless, a liar and a trickster. He always cheats and that is why his reign was successful. He has numerous attributes of wealth and his father is Aggayú Solá, god of volcanoes and giant and protector Orisha. |
| 23 | Shago Alufina. | Greetings Kao Kabiosile Shango Alufina! Orisha of justice and virile dance. |
| 24 | Shango Nupé. | It refers to the story of Shango Tella Oko, a strong warrior who was considered the physical reincarnation of Shango due to his mythical powers and his immense physical strength, both used through thunder and storms. He was the son of the founder of the city of Oyó and the youngest of Oduduwá's grandsons, a brave and powerful man who inherited many of his abilities from the Nupe, his mother's people. |
| 25 | Shango Deizu. | It is this, like other of Shangó's paths, it joins with the paths of the great Oyá, goddess of wind and storms. Both fight side by side as warriors against the enemies of the kingdom and live a brave and passionate love. |
| 26 | Shango Obba Bi | It joins the paths of the Orisha Obba, who represents repressed love and sacrifice for the being that is loved. She was the wife of the great warrior Shango and they lived very happily. But his sister Oshún was envious of his happiness and told him that Shango would like a stewed ear. Obba cut it off and gave her to eat with cornmeal, so Shango repudiated it and she, humiliated, left society forever and went to live in the sepulchral stillness of cemeteries. |
| 27 | Shango Okanami | Shangó the vigilante, the one who represents the justice of Olodumare, so he usually punishes those who deserve it. For this we pray to him with immense respect and faith. This is the way of Shango that is sought when the devotee is involved in a trial. For this, they pray to him so that he listens and comes to his aid. |
Other paths of Shango:
Many of the facets and avatars of this powerful Orisha are not known, some of its characteristics continue to be sacred secrets of the Yoruba religion. We present some:
Shango Omangüerille
Shango Oban Yoko
Shango Ebbora
Shango Ladde or Larí
Shango Dedina
Shangó deima
Shango Tolá
Shango Yumi Kasiero
Shango Asabeyi
Shango Oluoso
Shango Nipa
Shango Gbogbagúnle
Shango Gbamí
Shango Fayo
Shango Deyí
Shango Obanlá
Shango Tápa
Shango Godo
Shango Odúnbadeyí
Shango Oba Tolá
Shango Oluóso
Shango Oba Yokó
Shango Okanami
Shango Bolá
Shango Oloké
Most read content: