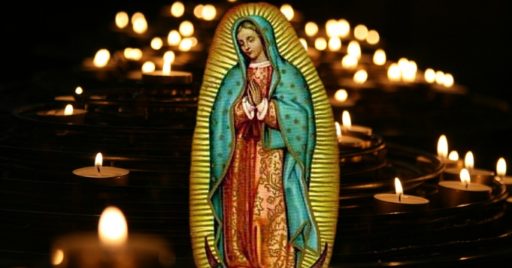 The municipality of Mariel, located in the province of Artemisa, has Nuestra Señora de Guadalupe as its patron saint.
To her, the habitaPeople of the town raise their prayers in search of support in the face of misfortune, help, health and luck.
They venerate her as the mother of that territory bañado of sea
The so-called Cab traditional festivitiesañas, which are celebrated every year on December 12, specifically in the town of Cabañas, part of the municipality of Mariel.
History of the celebrations of Guadalupe
The festivities in their beginnings had only a religious character: the customary mass, processions with the Virgin's walk through the main streets of the town and even weddings blessed by the deity.
But now, culture is an element that accompaniesaña the traditional Cab festivalsañas, since popular cultural contributions such as music and dance are added to religious expressions, in celebration of a mythical syncretism.
Rides of lucid floats are carried out and the carnivals of the town were made to coincide with these Cab patron saint festivitiesañas, maintaining its character and local originality and giving them a cultural touch.
Cultural tribute to the Virgin of Guadalupe
Now the patron saint festivities of the Virgin of Guadalupe in CabañasThey are also characterized by making ornaments, clothing rentals, horse-drawn carriage rides, kiosks, gastronomic offers and thousands of options that unite mysticism, the traditional and the religious with touches of Cuban identity.
As part of the patronal feast, the Communal House of Culture invites the girls to the La Flor del Coral Contest, in which the most integral young woman is chosen for her human values ​​and her feminine beauty.
The Coral Flower and its petals are transported in horse-drawn carriages in homage also to the patron Virgin of the territory.
Contrary to popular belief, in Cuba the Virgin of Guadalupe is also venerated with great devotion, a Church is dedicated to the Virgin In the municipality of Guanabacoa, although quite unknown, it is a place where the Mother of the Americas is worshiped.
Most read content: