Join the community!
We want to offer our readers content about
our religion, diverse and interesting.

That is why this space arises, available to everyone, who seeks
expose different perspectives, experiences, knowledge, but always focused on respect and love for our religion and the
empathy for our brothers.
Think of a topic!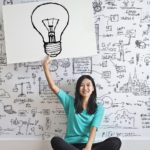 Write it with love ...
Send us your writing.
Requirements:
That you like to write and expose your ideas, experiences and knowledge.
Topics related to our religion.
Respectful writings.
The content must be original and of your authorship.
If you're interested:
Send us an email or write us through social networks.
FAQs
How long should the text be?
The ideal is between 500 to 1500 words. It depends on the type of item, don't worry too much and send us what you have.
Can I copy the text from the Internet?
No, your writings must be 100% original, copies are not allowed, or publications made on other websites.
May l añasay publicity in writing?
If you wish to añasay any advertising of any kind in your content, you must first contact our team.
Can I choose the photos?
Yes you can, just make sure it complies with the creative commons license and that they are in the public domain. If we don't choose them, don't worry.
How many writings can I send?
As many writings as you want, there is no submission limit. If you wish, get in touch with us beforehand.
What topic can I write about?
You can write about your perception of religion, your experience, knowledge and everything that comes from your heart.
Still have doubts?
Do you have a new project, idea or plan in mind? Tell us, we are open to interesting and original initiatives.
Contact us, do not hesitate, we are here to help us
Email: