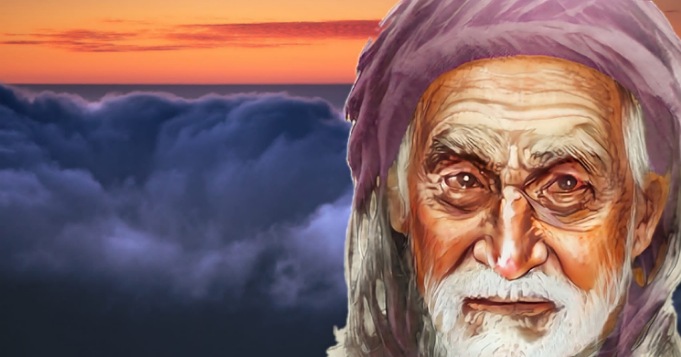 Baba Obatalá for us religious of the Osha-Ifá Rule it means and represents the most beautiful, the purest, the most sensitive and significant.
We venerate him with love, discipline and respect, because like a father he always shelters us calmly, calmly and patiently. It gives us health and above all justice and balance in this life.
He guides our thinking, our decisions, thanks to his power we find our destiny.
In Santeria, due to the syncretism with the Virgen de las Mercedes, Saint of peace and justice, their cult joins that of the Yoruba Orisha, and they are celebrated on September 24.
Regarding the offerings and attentions that are given to him in Santeria, either in his day or when we want to venerate him, many wonder:
What do I offer Obatalá?
Obatalá is offered many dishes from our home cooking that are usually in the hands of everyone, as they are basic foods.
For example, if you have rice, you can make a rice pudding dessert, because this Orisha loves it, it is one of her favorites and she will receive it with great love and more if it is made with faith by our own hands.
Offerings for the Orisha Obatalá that we can provide:
Among his various offerings (addimú) you can give him:
The white yam,
coconut candies without the brown shell,
the delicious white sugar cottons,
the white custard,
the coconut water,
the champola or soursop soda,
the coconut fruit, like all the Orishas.
Always remember and keep in mind that all food or dessert that you offer Baba must be without salt and without corojo butter, but in some cases they must include cocoa butter and also cascarilla.
Very simple attentions dedicated to Baba
Sometimes it is true that for many situations we do not have what to offer, because life does not always show us the best face, but sometimes faith and love are enough:
For example, in a simple and humble way you can give Baba:
A gourd with water,
a glass of milk,
some flowers, even if they are from the field or garden and
Some white candles, a lamp or homemade wick, even if it is made of oil, you will appreciate it.
Y you know why?
Because he knows what you feel, he is in your thoughts, so never hesitate to offer him what you have, no matter how tiny it may seem, a simple look, a simple smile, a small tear with your heart and a beautiful prayer will open the doors to your life.
Just give it a try and don't be intimidated, trust!
Very beautiful prayer for Obatalá, give thanks and make a request from the heart:
This prayer with faith and will will open many opportunities for you and health will come to your life.
Now, when those doors open, do not ever forget what they gave you, do not look for excuses or excuses because you will not have them, you must be grateful.
Obatalá give me strength to continue, I trust your love.

Teach me to look at the pitfalls in my life from your mountains.añas, help me with your power. Today I come to you with this difficult situation (say the situation you are going through).

Help me not to fear, but to trust more in your power.

My faith is always placed in you, I know that you will fight for me and I will fight the battles of my life.

Powerful and fair Obbatalá I fear nothing when you are by my side, I feel strong and safe with you wherever I am.

My father, you already know the best plan for my life.

Wherever I am with your great blessing you will cause my enemies to retreat and not trample me, my health to be restored and my doors to open.

Thank you Obbatalá for always being in my life and for your great love.
So how should you attend to Obatalá? Next, we leave you several attentions.
Meet some powerful offerings that we dedicate to Obatalá:
Most read content: