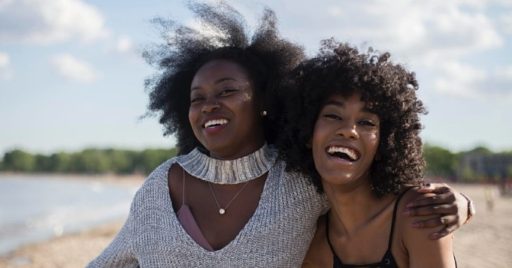 Be grateful it is one of the qualities that deities value the most. It is said that before OshunHe who is grateful and happy with the little details of life, receives more happiness and more joy from the goddess.
And is that the gratitude by any gesture, no matter how small, it makes us better people. We are always grateful for help, advice, support ...
In this way, we will feel better about ourselves to continue walking the path of life that is full of many difficulties, because yes we appreciate with faith the small daily gestures, we will be happier because we will recognize that we are loved and, above all, fortunate.
How to be a grateful person?
When you feel unhappy, and you think that life and the orishas are not being fair to you, remember these 5 things:
1. Don't avoid negative things.
The key to living a grateful life is assuming that there will be setbacks in our existence.
Thus, if we recall a difficult moment in our life, we will feel gratitude for having overcome those problems and having reached our current situation.
Accept the situation that you had to live, understand that the Orishas will deliver the right things for your life in due time, do not ask for answers when what you need is to accept and move on.
2. Spend time with your loved ones and share your feelings
We must be grateful with our loved ones for the time they have dedicated to us, for their constant support and for all that they have given us. Harmonious family relationships help relieve stress and sadness.
Let's show them how much we love them and how much we thank them for being in our life.
Sometimes we forget that the most important thing is in the small details. If the Orishas gave you a family, take care of it, accept it and love it, with its defects and virtues, it is a sacred and beautiful gift that we must protect.
3. Recognize the value of the little things
The small moments of the newspaper are also important, those that help us to move forward and give us strength. Thank you for them.
Sometimes while waiting for great things we forget to pay attention to the beautiful details that happen to us every day, value a flower, a bird, the rain, appreciate the air you breathe and the health you have, the food that sustains you and the space that shelters you in the universe, remember that small things are an immense gift from the Orishas, ​​be grateful.
4. Be kind and thank others
To be a kind person is to be a grateful person.
We must know how to return the signs of kindness that we receive from anyone, regardless of their social level, status or any other characteristic that we believe is different, because we are all equal in the eyes of God.
Remember that the Supreme God Olodumare made us all the same, he gave us the gift of possessing Ashé, vital energy that each of his children on earth possesses.
Let's be humble, nobody was born being great, share your Ashe with others and it will multiply you, be good, gentle, kind, the blessing comes from the Orishas.
5. Love yourself a yourself
The more gratitude, the more self-esteem. Let us be grateful for our own sacrifices and what we have done to be where we are today. This will help us to be happier and to always set new goals, without fear of the challenges that lie ahead.
If you are grateful you know that you have an immense treasure, you recognize that you are strong and that the Orishas are your support and guide at all times, your step is firm and safe.
Among the precepts of the Yoruba religion to maintain balance and peace in life on earth, it is also established that devotees must be grateful towards their elders, towards the Orishas and towards the Ancestors.
That is why it is common that many of the ceremonies are intended to give thanks for the little things.
Most read content: