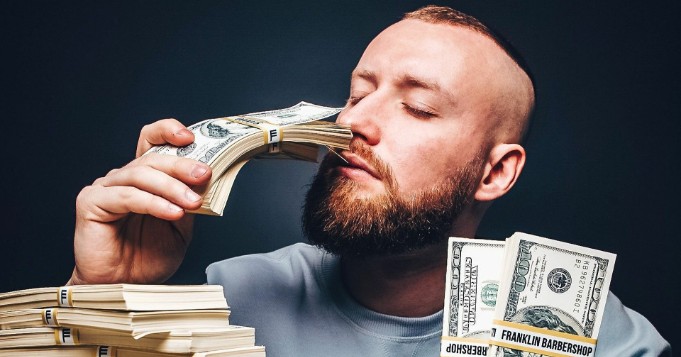 A silver coin will bring Ofun Kamala luck.
Orula recommends Always carry a peso or silver coin with you so that I will accompany you for life.
The religious governed by this odun must save money so as not to find himself unprepared in times of scarcity.
It is forbidden under this letter to incur debts with anyone, because the balance of the outstanding accounts could be equivalent to life.
Ebbo with money at the foot of Orula in Ofun Kamala
You must go to the foot of Orula and have an ebbó in which you will use money and then go out to the street to distribute the amount as alms to the underprivileged.
In this Ifa, man defeats his enemies when he misleads them.
Reason why you should remain silent keeping a low profile, this way you will remove yourself from the sight of the malicious and of the individuals who do not want to see you well.
Don't be guided by appearances
In Ofun Kamala they want to make the person look like a fool, you stay alert because while this is happening they prepare a trap for you.
Do not be guided by appearances, because what appears to the naked eye to be perfect can have a turbulent background.
Orula says that You must be selective when choosing with whom you want to form a family, because when the children arrive, one of the spouses leaves the home, completely ignoring their descendants.
Your enemies do not want your goods, they want you to lose everything
Out of envy, some people have done hexes on you, because they do not want to have your goods, what they want is for you to lose everything.
When the religious reaches old age, the youngest of his children will be the one who is closest to his needs.
You should check periodically with your family doctor, this odun brand suffering from hematological diseases.
Saint Lazarus will bring health to your home
Avoid being disrespectful to people who have gray hair, especially if they belong to your religious house.
Do not be guided by gossip, or need to clear up gossip.
In this sign perennial adoration is offered to Saint Lazarus, missionary saint who will bring health to your home.
By ostentation the life of Ofun Kamala will be in danger
Ifá says that you cannot be a speculator.
This sign prohibits the religious from carrying very large amounts of money on public roads, because they will be prone to being robbed.
In the same way, excessively showy gold garments must be respected, in this sign ostentation is taboo, because their life will be in danger for this reason.
Other Ifa signs and advice for religious:
Most read content: