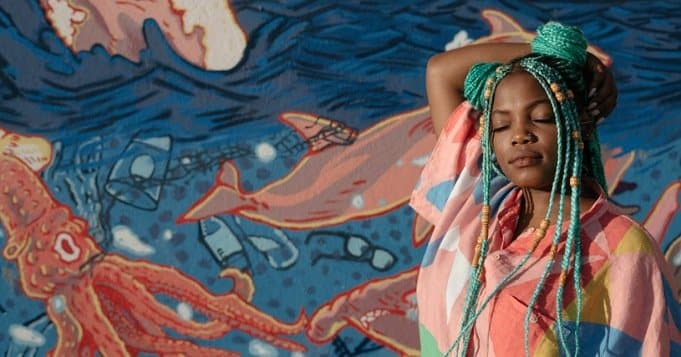 If you feel bad and your mind is worried, agitated, restless or anxious, go and visit Mother Yemaya, she will give you advice, drown your affliction and purify your sorrows with the music of her waves.
She will show you your way, she will heal everything in you, she will be your faithful confidant, counselor; Everything you tell him will be carried away by his waves, he will not reveal your secret.
Interpret their whispers, their meaning and you will find the answer. It may seem silly and somewhat banal, but if you pay attention, with confidence and absolute faith, you will see the results and you do not need more ingredients than visiting the sea.
If you want to learn more about this Orisha I recommend you Who is Yemayá? Read here ...
Visit the Yemayá temple and listen to their advice
The great temple of Yemayá is the sea, when you immerse yourself in the waters of a beach that you do not know, you always have a certain insecurity, but then you feel calm in its waters and you feel formidable, in the same way it will happen many times with the children of Yemayá.
When you meet them they can give an impression of strong character, but after a while you feel so comfortable with them that it is worth knowing them.
They have a unique will, they leave theirs to dedicate themselves to yours.
Now don't try to take advantage of their goodness because then they will completely ignore you. They are obedient, maternal and very respectful.
Work to Yemayá to attract Ashé and development
I always ask the permission of my African mother, first of all, to always put a blanket of light in my path, in my sight and in my senses to be able to serve others.
Process:
Take a snail and inside you will add honey or molasses for the Ashé that Yemayá will bring you.
It will be placed behind the main door of the house, since everything good flows through this entrance and also the bad comes out.
Before placing the snail cross yourself with it.
The snail should be in such a way that the molasses or honey does not spill.
You can leave it in this place indefinitely, to renew the work you must wash the snail and put honey on it again.
Whenever you do some work, do not forget to talk with the Orishas while you do it, asking from the heart and with faith for what you want.
Important: When we do religious work we must be calm, emanating positive energy.
The serenity and peace that we have at that time is very important to obtain good results. The clarity of our thoughts will help us to ask for what we really need in our life.
Many blessings and Maferefun Yemayá! every day.
I also recommend these powerful Works:
Most read content: