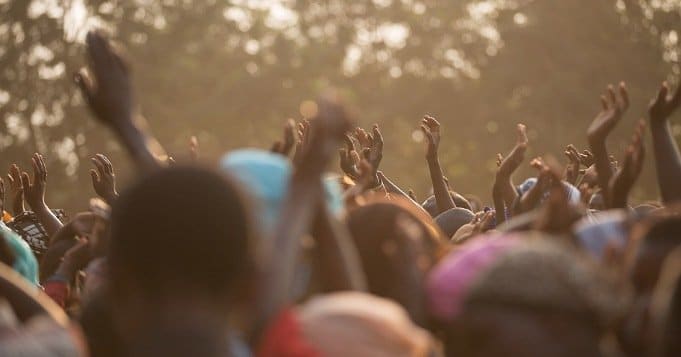 The historical ties between Africa and Cuba they date back more than five centuries. And not only ties of history unite us, but of religion, traditions, ancestors and spirituality.
The deepest Cuban roots carry the African touch that today stars the syncretism of the society of this Island.
In colonial times, millions of slaves came to our land, forcibly uprooted from their natural environment in Africa. In terrible conditions they were transferred by sea and subjected to slavery by the then Spanish metropolis.
But the African slaves made Cuba their home and their strength and their faith added to the true Cuban identity. They bequeathed us:
Their cultures and language
Their customs, cults and gods
Your religion and spirituality
Its traditions and idiosyncrasies
The dances and songs, their joy
Its culinary culture
From Africa came the strength, the courage and the desire to fight, the good vibes, the joy, they left us their ancestors, their ancient and ancient history.
As we say in Cuba, the one that does not have a Congo has a carabalí, We all carry in our blood a dose of Africa, its culture, its love for life, its faith and conviction for the gods that protect them.
For Cubans, Africa is an essential part of their own history and that is why we join the celebration of every May 25, to celebrate those ties that give color to our society.
Lwe Cubans celebrate Africa in its day we carry it in our hearts!
The Cuban people have always been united to Africa, by blood and by faith.
African slaves joined the struggles for Cuban independence and at the same time bequeathed their faith, beliefs and religion to us to add to the island's cultural heritage.
Also in the 60s, many Cubans marched to Africa to fight for their definitive independence and fought side by side with the settlers.
Cubans have collaborated with the great continent in the confrontation with disasters and diseases, as well as in the fight against COVID-19, with the dispatch of several medical brigades.
Thus, the ties of Cuba and Africa are strengthened over time and no nation has ever forgotten the important union that gives rise to history.
Independence celebrations and freedom
When one more anniversary of the formation of the African Union is celebrated, the strength of the ties that unite that continent and Cuba, and its achievements in bilateral relations are reflected among the population itself, proud of those roots, of that legacy of ancestors. from the African continent.
Social networks are flooded with photographs in classic African outfits, calls for freedom and independence, exchange and mutual help.
The reaffirmation that what is Cuban is also African, flies like a flag on this Caribbean island.
Some articles about Cuba and its Afro-Cuban culture:
Most read content: