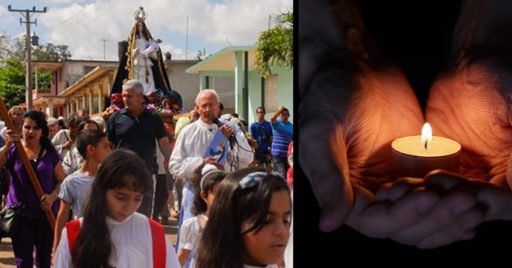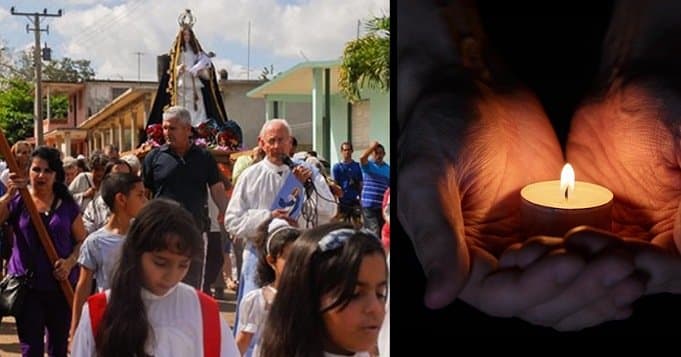 La Virgin of Candelaria it is also one of the most worshiped deities in Cuba. She is the patron saint of Camagüey and the blessed mother of those who habitain that Cuban territory.
February 2, the day on which, according to the Catholic religion, the celebrations of the birth of Jesus end, is known as the Candlemas Day, party that is not only held in Cuba, but in Spainaña and in many Latin American regions.
Many actions are carried out to pray to the Virgin and thank her. Among them the blessing of candles, the masses and the processional procession.
El Candlemas day It is also known as the Feast of the Purification of the Blessed Virgin Mary. And the name of Candelaria, is based on the blessing of the candles that are distributed among the worshipers on February 2.
On this date, the Orisha day is also celebrated in Cuba Oyá, ancestral tradition in Afro-Cuban culture.
That there is no lack of light in the Candlemas Festival
During the Candlemas festival, the candles that will be needed throughout the year are blessed.
In other words, in all the places in which this party takes place, it is requested that the light never fail in the homes. The devotees implore the virgin to drive away darkness and bad omens.
That day a mass is celebrated to which the faithful come with candles, which are solemnly blessed by the priest and carried in a short procession between two nearby churches or inside the same church.
Blessings for Cuba the 2 of February
How many little ones didn't have the ends of our hair trimmed on February 2? They told us that this way, the hair would grow stronger, because it was the Candlemas day.
The tradition continues today and many are the people who trim their hair and also prune the trees, as it is said that the blessing of the Virgin will give them strength and vigor.
In Cuba, the deity is the patron saint of the province of Camagüey. There a carving of him is located on the altar of the Greater Parish and it is celebrated with greater impetus on February XNUMX, which is filled with processions, candles, masses and thousands of prayers that become a choir throughout the day.
Also very famous is the celebration in the town of Ceiba Mocha, in Matanzas, where the Fiesta de la Candelaria it has also become a cultural tradition full of charm.
There are hundreds of candles that are lit that day in the small local church, to which believers and non-believers go in search of blessings.
Most read content: