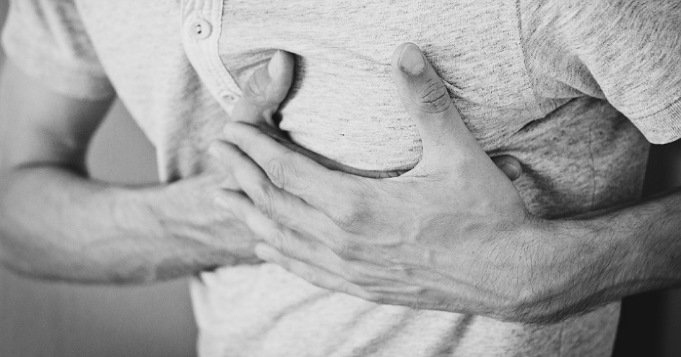 * This article focuses on the spiritual and emotional meaning that chest pains can hide, the most important thing is that you visit your doctor.
Pain in the chest area It comes when we are exposed to high levels of stress, guilt and anxiety for a long time, therefore, this pain also has an emotional meaning.
If we feel anxious and suffocated by dissimilar situations that are beyond our control, we can be affected by a feeling of suffocation and chest pain.
Chest pain, anxiety and stress are related and can cause an intense feeling of panic, which makes the anxiety last longer in time, and increase in intensity.
It is said that when we release all the stress accumulated for a certain time, the body tenses and then slowly relaxes to get rid of the pressure.
But this is how we feel that intense pressure on our chest.
The pain can be stabbing and include even the left arm, and sometimes in the nape or neck and is one of the symptoms of an anxiety attack that can do the most damage.
Spiritual ills What does chest pain mean emotionally?
We should also know that chest pains indicate that we feel bad about ourselves, and that we are heavy with guilt and disappointment.
For example, many times we blame ourselves for not welcoming or caring for someone as we think we should.
Meaning of pain according to the part of the body:
However, depending on the part of the chest that hurts, it will be the specific meaning. For example:
The chest and thorax area it symbolizes the family and therefore pain means that we blame ourselves for not being able to care for, protect or "breastfeed" those we love or for not having someone to take care of us as we would like.
The left breast part normally it refers to welcoming or being welcomed by very close or dear people. Pain symbolizes lack of affection or disappointment.
The right breast refers to people more distant, or with a more physical or material link, such as co-workers, clients, etc. If it hurts, it signals dissatisfaction with those relationships.
Breast problems usually indicate that we judge ourselves by the image of mother (or as a protective or maternal person) and that we fear that we are not protecting or taking good care of those we consider close to.
Even mastitis, which is an inflammation that can occur in breastfeeding, indicates that anger towards ourselves that we sometimes accumulate during that period, and that dissatisfaction at thinking that we will not be good mothers.
How to relieve chest pain?
To alleviate this type of pain we must be aware of our maternal side, it does not matter if we are men or women, we will always want to protect those close to us.
Some practices such as meditating, trying to live in the present, and always accepting the process can help us.
We should avoid blaming ourselves for things that are beyond our control and try instead to find solutions that help those we love.
It is necessary to accept that those we want to care for and protect also need freedom to fend for themselves, live their lives and learn from their mistakes.
We cannot feel guilt every time these people have a problem or go through an unfavorable situation.
We must focus our energy and support them to find a quick solution.
We must also allow other people to take care of us and protect us, so that we do not feel alone, no matter how old we are, there will always be someone who will care about our well-being.
Know some prayers and remedies to alleviate ailments of the body:
Most read content: