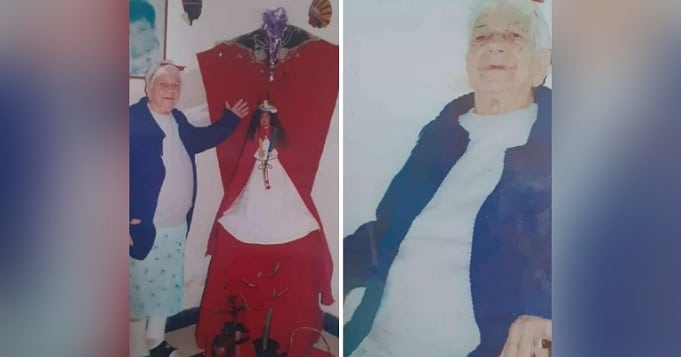 Dorotea Bárbara Piqué Florence was a purebred Matanzas, a faithful practitioner of yoruba religion, a santera who participated in countless religious consecrations.
Shangó crowned the Osha in 1960 and from then on she began to develop within a religious people that was waiting for her to evolve.
Dorotea Piqué: The eyes of Shangó
His saint name was Shango's eyes and she always had good eyes to discern the intentions of the people around her, so much so that selectivity was among her virtues.
He did not tolerate disorder, or lack of neatness in the room of the saint, nor loud voices, nor disrespect.
Through religion he had the mission to save lives
She is a recognized santera, was the goddaughter of Carmen Oviedo Oshún Funké and descendant of the religious branch of Ferminita Gómez.
Dorotea was a very spiritual woman who knew how to love her ancestors in a surprisingly true way, she did not see in them commerce, but the respectable mission of changing lives for the better.
The practice of good is more important than money
His mother in the saint was Obba, a saint who came into his life positioning himself health and many blessings.
This great woman never put money above her vocation to do good, because on many occasions she helped the needy without thinking about the benefit she would obtain.
A gourd with water and a good thought is a powerful ritual
She never considered herself a fanatical woman, since she affirmed that a jícara with water and a good thought was a ritual as powerful as the animal sacrifice on an Orisha.
Dorotea knew for a fact that the sacrifice of a religious was the payment that the Orishas wanted to see when he prostrated himself before them and it was under this doctrine that she educated her godchildren.
Discipline, devotion and simplicity characterized her
Dorotea was characterized by discipline, devotion and simplicity, she had no greater altar for the Orishas than the one she had built in her heart, since love is a very powerful force and difficult to mitigate.
Dorotea believed that one of the ways to have ire and health on the earth plane was to have a clear conscience.
He left at the foot of Olofin in June 2013, leaving on earth a sea of ​​learning and good religious practices.
Most read content: