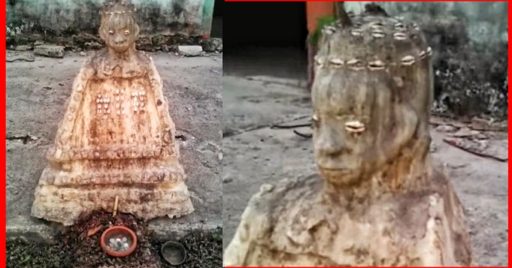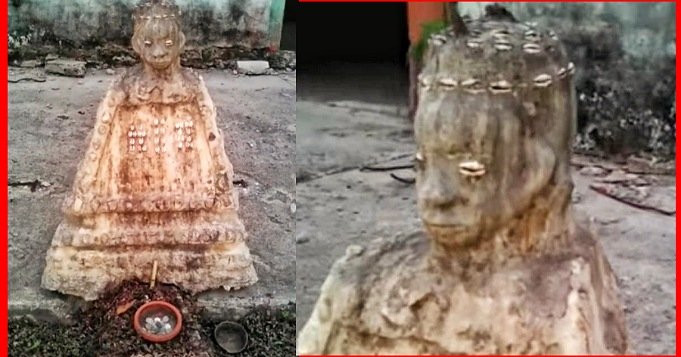 Just a year ago, in 2019, a great stir caused in all corners of Cuba (including social networks), the restoration works of the old 4 Paths Square, a place that in "its good old days", as they say in good popular language, offered all kinds of products to the local population.
In 2014, the most famous modernist market in Havana, with almost a century of existence, began a period of restoration to restore its heritage value.
And the fact is, that the one known as Cuatro Caminos Single Market Not only does it have historical and architectural qualities, but it also hides numerous secrets, most of them related to the ancient rites of the Afro-Cuban religion.
For this reason, in the midst of the constructive works, the words "curse", "offering" and "Santeria" resounded throughout Cuba.
The blessing of Elegua for Market of 4 Roads
And it is that two years ago, in the middle of the restoration process of the Cuatro Caminos Market, the workers found a stone bust representing Elegua giant that, according to legend, marked the position of the burial of a rock of worship of the santeros of Havana.
The sculpture was in the basement of the market and according to many religious of the place, it marked the exact space in which the stone of the Yoruba religion was buried.
In addition, many residents of the area explained that the statue brought luck and prosperity to the market and its surroundings, so they placed offerings to the deity and asked for his blessing.
Elegua is an Orisha of the Yoruba religion, represented by a child. He is the owner of the roads, and can open or close them, which is why he is highly adored on the Island. The Elegguá - Eshu couple represents a spiritual bond between the positive and the negative.
The stone of Elegua, a mit remains
The Cubanet site reflected the words of Héctor Salas, priest of orula and a member of the Yoruba Cultural Association of Cuba, who explained that when the 4 Roads square It was going to be dismantled, they looked for the place where the stone was hidden. They took it out and put it inside the head of the Eshu effigy.
It is said that the stone belonged to the slaves of the area who worshiped Eshú, so its religious and historical value was incalculable.
However, when the workers decided to move the effigy in the middle of the works, his head was broken.
For this reason, many of the devotees and residents of the Market area complained about the negligence of the workers when moving a symbol of high historical, cultural and religious significance and stated that this destruction could have negative consequences.
Most read content: