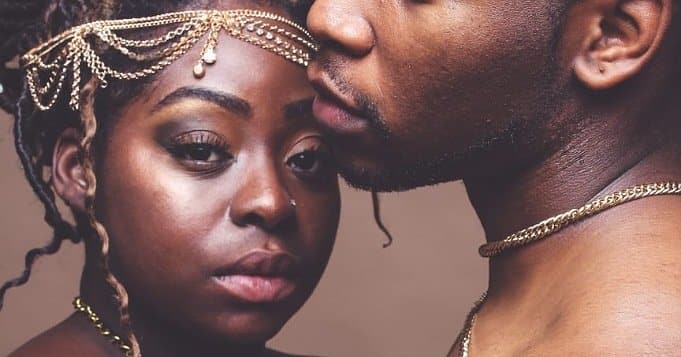 Reading the Pataki of Oshún and Shango, it always comes to my mind that the Orishas in their lives on earth, suffered and went through the same afflictions and daily situations that each one of us experiences every day. I am comforted to read these stories and understand the great wisdom and teaching they convey.
This is one of the most beautiful patakis (stories) of both deities in the Yoruba religion, it shows how in love, humility and union abundance and wealth can come to your life.
Pataki de Oshún and Shango: The pumpkin brings them luck
Shango y Oshun they lived together in poverty while all the other Orishas boasted of their abundance and much wealth.
Every eight moons Constitution He gave parties in his palace and invited everyone to attend, but since Oshún and Shango were so poor they could not go.
At those parties that Olofin offered, he was a great host and he always gave all the Orishas gold coins and jewels, but this time he decided to give each of those present a pumpkin from Castile.
On the day of the party everyone went to Olofin, they danced, they enjoyed themselves, but they were very surprised when Olofin offered each one their pumpkin.
Seeing this, all the Orishas came down to earth in a bad mood, and disappointed they saw Oshún on the road who was badly dressed and they asked him, do you and your husband have something to eat? .
The riches for Oshún and Shango.
Oshún and Shangó were happy with joy because they had food on their table and they felt that a great abundance had come into their lives, happy and very happy they took all the pumpkins to their home.
Oshún with great determination guided by the happiness that invaded her, decided to split the first pumpkin to make sweet, and was astonished to see that there was a lot of gold inside, she broke the second and thus all the others, all were full of riches.
From that moment Oshún and Shango were the richest in that place.
Offerings to Oshún for prosperity
The following work is one of the powerful rituals for abundance dedicated to the Goddess Oshun, it can be done at six o'clock in the morning.añana or twelve noon.
Products you need to do the job:
1 white plate.
1 Pumpkin.
Gold glitter (glitter or gold dust)
Some honey.
Lots of faith and love.
Process:
Take the white plate and put the pumpkin on top of it, the fruit must be whole, uncut, in perfect condition and shape.
Add golden frost and honey over the fruit, from top to bottom, so that the fruit is covered with honey.
When you are pouring the honey you must say with great faith and from the heart: "May the riches of Oshún flow to me like rain falls from the sky and like the waters of the river that move constantly."
Then put the plate in a safe place near the door of the house, the business or the place where you mainly want to attract abundance.
After a few days, when the pumpkin rots it will mean that you have collected all the negative and you can already pick it up and throw it away.
If someone enters your house and sees the work with the pumpkin, the curiosity of this person will most likely lead you to ask what it is, you will say that it is an ornament that you liked very much and that is why I place it there.
Remember that everything is not said, and when we talk about wealth and abundance, others want to see us well, but never better than they, envy is silent but very powerful.
This ritual also serves as an amulet to protect against all kinds of curses.
May this work give you everything you want from the heart, may the wealth, sweetness, love and health of Mother Oshún accompany you always.
Most read content: