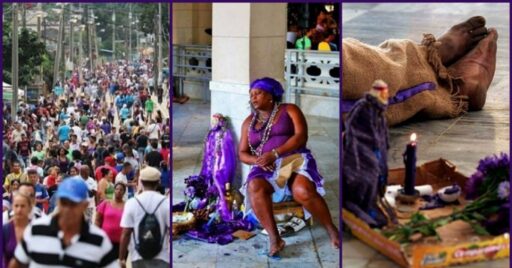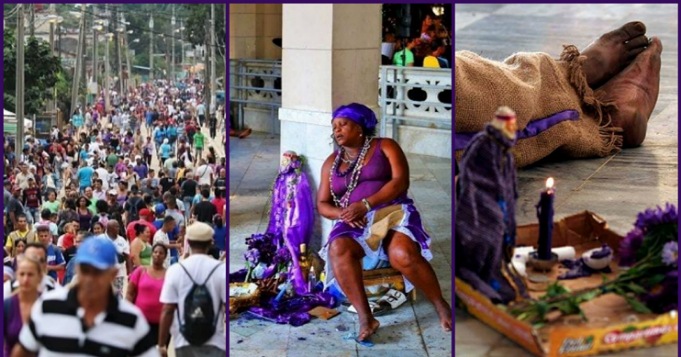 A few days before December begins, the last month of the year, the streets concerning the Sanctuary of the Corner dedicated to Saint Lazarus, the patron saint of the sick, see the faithful parade who come forward to his saints to visit him.
Date that takes place each year on December 17.
Visits out of time have become part of a Cuban tradition and of the cult of Old Lazarus, as no devotee wishes to end the year without having visited his protector.
The pilgrimage to the temple continues after the 17th, as the saint receives under his roof everyone who wishes to visit him.
Why do some of the faithful make a pilgrimage to El Rincón earlier than planned?
Since December 17 is such a crowded date in said Church, the religious come before to pay homage to Saint Lazarus without being involved in a great massive walk, in order to guarantee a little more time inside the temple.
Due to the difficult situation that has had to live during the Covid 19 pandemic, almost two years ago the visit to the sanctuary has been restricted in time and number of personnel.
The source of holy water, final point to be blessed by Saint Lazarus
All the religious who come to Rincón arrive with the intention of seeing Saint Lazarus, the vast majority bring him offerings and others go to his temple to pay for promises made.
After passing through the chapel, the faithful go to the fountain of the Church to get wet with the holy water and thus obtain the blessings of the saint, this being the culminating point of their journey.
Prayer to Saint Lazarus to thank and deliver an offering
In the name of our God, father of Jesus Christ his son, Our Lord and the Holy Spirit, we salute the Holy Mother Mary and we pay homage to Blessed Lazarus the poor our patron and our protector.

Praised be the eight beatitudes.

With hunger and thirst for justice, with brotherly love we lift our hearts to God and give thanks to divine mercy for the miracles and benefits received from God, for the merits of blessed Lazarus.

As we bring our offering, we pray to God with the intercession of Lazarus that we receive the grace we ask for, if it is just and necessary.

Repent of our sins, we make vows of amendment, thank you, good Jesus, for having taught us the great moral and important truth about the kingdom of God, having told us about the blessed Lazarus the poor, rewarded for his pains in the bosom of the Blessed. Amen.
Beautiful offerings that you can give to the old man San Lázaro: