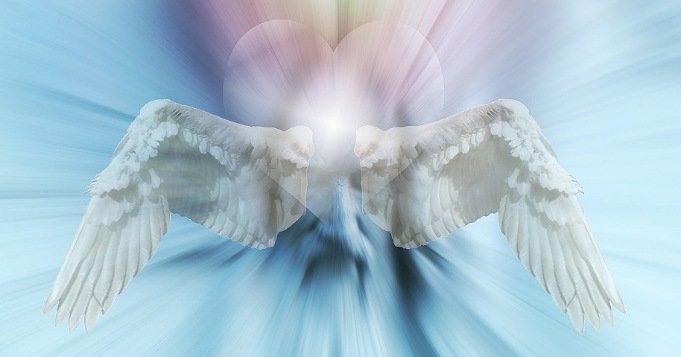 Every October 24 the saints are celebrated commemorative of the Archangel Raphael, date on which his figure is pilgrimage and his holiness is honored.
Failing that, his name is celebrated on September 29, although from home you can praise this powerful Archangel as Thursday is the day of the week that was designated for this purpose, being the moment in which his spirit becomes closer to the hearts of the religious who pray to him with devotion.
Why is San Rafael so powerful?
Rafael is a proper noun from the Hebrew language which means God heals or God's medicineTherefore, this Archangel is known as the divine Physician, since in numerous passages related in the Bible the omnipresent healed the sick.
Saint Raphael is considered the Patron Saint of the pilgrims whom he keeps on his journey, which is why he is represented dressing as a pilgrim carrying a cane and a canteen.
At other times he is shown wearing green and white robes, holding a fish in one of his hands.
The Archangel Raphael encourages the healing of the sick so the hosts of his angels surround the health centers providing spiritual strength and interceding for the rapid healing of patients.
Saint Raphael is considered a promoter of truth and optimism, virtues that he instills in the hearts of his followers, promoting in them the acts of kindness and mercy that humanity needs so much to heal.
This Archangel is present at the right time in front of people who need help, safeguarding them from danger and giving them the necessary strength to overcome difficult moments.
Prayer powerful to Saint Raphael the Archangel to ask for healing:
Glorious Archangel Saint Raphael, medicine of God,

You who guided Tobias on his journey,

You prepared a happy marriage for her

And you gave back his old father's sight,

Guide us on the path of salvation,

Heal our diseases,

Help us in our needs,

Make our homes happy

And give us the vision of God in Heaven.

Most powerful Archangel Raphael,

Help me to heal my thoughts,

To communicate well with my peers

And to be an open channel for your healing forces.

Lead me on the path of body health

And of the soul to be worthy of achieving total freedom

and melt in the light of God.

Amen.
Continue reading about the power of the archangels:
Most read content: