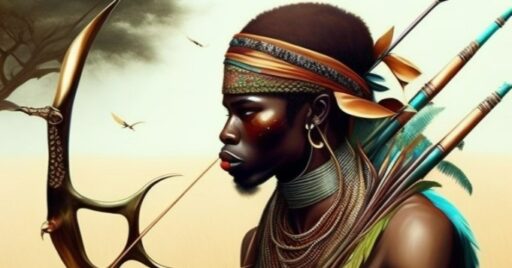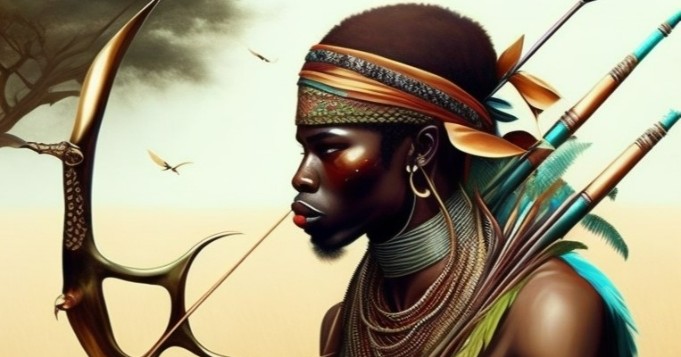 "Ochosi's children protect their family."
__ A round of applause for the great magician Mauro! __
The screaming of the children infected the entire room, even the medical staff applauded the excellent act. One by one, the protagonist was greeting each boy.
__ See you next week children, and remember... there is always a reason to be happy... always. __
And so it was, Sunday after Sunday José Mauro Alcántara Vallejo became "The great magician Mauro", later, when he went out without clothes or makeup, he went back to being simply Mauro the plumber. The same routine as always, it seemed that his life had no unexpected turn planned, but as happens in good stories, an unexpected character was waiting for him at the door of his house.
__ What's up Mauro... how long right...? __
The sound of that voice suddenly transported him to the past, when he was a young Mauro with ambitions, dreams, and, above all, a goal:
__ "I'm going to be an Olympic champion Alfonso, you can bet on it."__
Alfonso with his body present, five years older, but with the same presence, before pleasant, today, the human being most hated by him.
__ I hope you don't hold a grudge against me... brother. __
That word: "brother", in Mauro's ears sounded offensive and rotten, instinct wanted to slap the inopportune visitor, but the sanity of maturity made him contain himself.
__ What does Alfonso offer you? __, he asked as he opened the lock.
__ Rectify my mistake. __ replied entering the house without invitation. A small, simple and cozy place, a family photo stood out on the dresser.
__ My wife and my daughter… What do you want, Alfonso? __
An offer was put on the table, but the reaction was not as expected.
__ But if it's a great opportunity... your great opportunity? __
Mauro took the painting in his hands, caressed the image of the girl, put it back and calmly replied:
__ That is no longer the most important thing in my life, please, go away and don't come back. __
Alfonso left a card on the dresser and left, but not before telling him:
__ If you change your mind, this is the address, the competition is on Sunday. Mauro… I'm really sorry. __
This time the words rang sincere. Only with silence, Mauro went to the habitation, opened the closet and took out a bow and a case full of arrows, again the memory flew into the past.
__ "At this school we do not accept such a serious offense... you are permanently suspended."__
The week passed as usual until Friday, when she was waiting for him when he returned from work. Face to face, each one trying to decipher the thoughts of the other.
__ Aren't you going to hug your wife? __
But Mauro did not move.
__Aren't you going to ask me why I'm here today? __
Still, the man did not move.
__ He ​​came back... Mauro came back, he came back... our little girl came back. __
He said it and jumped on him, stunned by hisaña news. Minutes later, the beautiful woman showed him a video on the phone.
__ "Hello Daddy"...__. There she was, her little girl, her beautiful baby, with drips and medical devices but bright, smiling, alive.
__ I just came for your favorite stuffed animal, mañashe is not discharged, our little girl will be coming home… aren't you happy? __
And Mauro told the story of the visitor and the new offer.
__You should go, it's a sign, a good sign. This could be our new dawn. __
She kissed his forehead and left, leaving him alone with his thoughts. Again, she took the bow and arrows, took a deep breath and imagined the Orisha guiding her.
__ Ochosi.__
The window was suddenly thrown open by a friendly wind that made the card fall, still on the dresser, right at his feet. Her message seemed as clear to him as the recovery of the love of her life, whom he could finally kiss looking into her eyes.
__ Thanks Ochosi… I will do it. __
In the open field, the conditions were created for the competitive event, the participants were locating each one, in their sector, several meters from the shining targets, each one finalizing the smallest details in their implements, only an empty lane.
Alfonso, very nervous, exchanged glances between the clock and the road.
__ We can't wait any longer Alfonso… I'm sorry. __
Then he saw it coming, wearing a blue and yellow sports suit and the bow highlighting his athletic figure, this image led him to rewind the most critical flashback in their relationship:
__ It was you Alfonso, you stole the exams, you have to tell them the truth or they're going to expel me... you have to tell them! __
The flashback was cut short by an unexpected handshake.
__ What is my target? __
The competition was carried out satisfactorily, the judges gave the final score.
__ Congratulations, I knew you would win, you are still the best goalie I have ever met. __
Again the clasped hands.
__ Welcome to the Olympic team Mauro and… I'm really sorry. __
And Mauro responded with a smile, then showed him the video sharing with his wife and daughter.
__ By the way, I have to go now, I'm late. __
He picked up his things and ran off. Visibly moved by having achieved redemption for his youthful sins, Afonso yelled at his reconquered partner.
__ Are you going with your family? __
And Mauro, happily fulfilled, responded.
__ No, first I have something to do! __
The family kept her safe at home, but the children at the hospital were waiting for their Sunday function, and the great magician Mauro could not fail them. Of course not because... "There is always a reason to be happy… Always".
"Trust, that Ochosi's bow and arrows will guide you forever."
Learn about other stories about the Orishas and their devotees:
Learn more about the Osha and its Orishas:
Most read content: