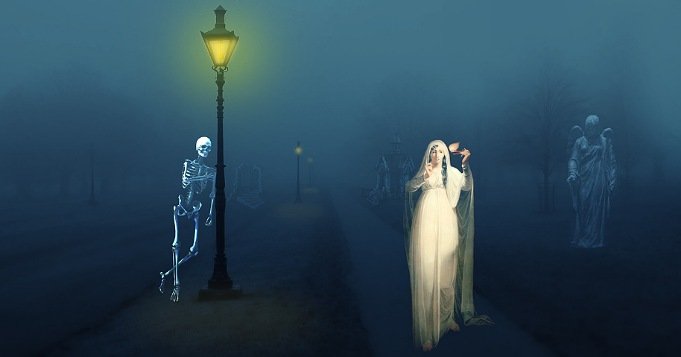 The history of La Llorona It is one of the most popular and widely spread legends around the world.
This shows the hardships of a specter that roams the earth lamenting its sorrows and carrying on its shoulders the guilt and grief of carrying with it a heart broken by the loss of a great love.
In Cuba one of the many versions of the legend of La Llorona is collected
In the case of the Antillean island, a reference is made to a woman who married at an early age with a soldier, with whom she was madly in love.
A short time later he was forced to leave in campaña military to the battlefield.
Once there, the seal of the end of his days had been imprinted on his forehead just as a gunshot wound ended his earthly existence.
When the news reached his wife's ears, a cold wind passed through her body and without apparent predestination her heart was frozen with pain.
Many people affirm that from that moment on, the young girl's life changed forever.
The smile that illuminated his face disappeared permanently and he was never heard to laugh, sing or even speak again.
Over the days he stopped eating so he began to lose weight, this event accompaniedañaDue to the marked deterioration of her hygienic habits, she was condemned to suffer the contempt and rejection of her neighbors and people closest to her.
The specter that is searching for love and comfort
The river was the only place where the newly named weeping woman visited, between the songs of the birds, the complicity of the plants and the warmth of the sun, remember between sobs the immortality of the love that in life carried her to the grave, condemning her to become into an undead.
It didn't take long for La Llorona's body to resist the condemnation that she had voluntarily imposed while she was alive and she died.
Those who knew her assured that her behavior was due to a psychiatric disorder developed as a result of the harsh trauma of losing a loved one.
The truth is that the wandering of his spirit in search of the consolation that was not given to him in life, continues to this day visiting the river that once witnessed his hardships.
From its existence, a legend was created on the Caribbean island which has passed from generation to generation, being related in esoteric meetings and nights among friends, to instill terror or involve the spectrum in some kind of pagan pact to be agreed.
Most read content: