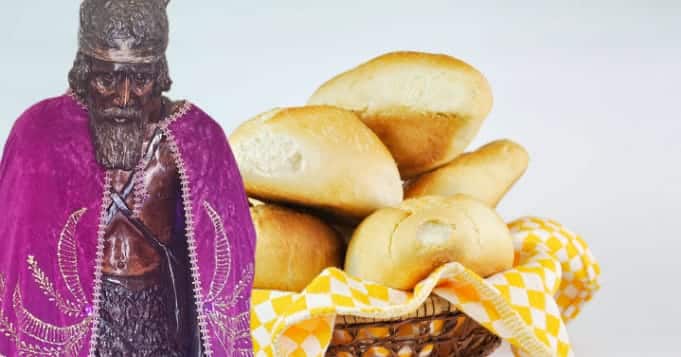 At the foot of San Lázaro we will do this beautiful ritual, a cleaning that will help us attract the most important thing in our lives, health, and will also open doors to abundance, luck, development and everything good in this life.
In Cuba our devotion to this Patron Saint of the poor and sick is great, since he is a truly miraculous Saint, old Lázaro, as he is affectionately called, is a deity who, when asked with faith and from the heart, performs miracles and more on health.
Every December 17, many people on the island celebrate great ceremonies in honor of San Lázaro, this day the Saint is venerated along with his syncretism in the Afro-Cuban religion, the orisha Babalú Ayé, Yoruba deity who represents diseases and their healing.
Ingredients:
7 loaves
Corojo butter
A basket
Piece of purple cloth or sack (Keep in mind that the piece of cloth must be large enough to wrap the loaves and tie them at their ends like a bag)
Dry wine (white cooking wine)
Oil lamp
Print or image of Saint Lazarus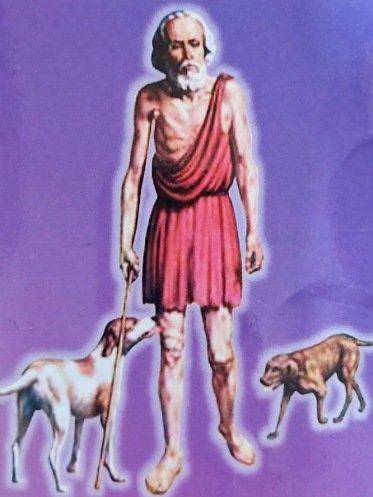 How to make a homemade oil lamp for the Orishas?
Can you make the oil lamp in various ways, but in Cuba most of the time we do it with cotton.
On a plate place a splash of oil (it can be reused from the kitchen),
soak a piece of cotton with oil and roll it on top like a wick,
then you turn it on and it should last a while.
Every day you can make one or reuse it.
Cleaning at the foot of San Lázaro Bendito for health and spiritual and material development
How do you do it? Follow this procedure step by step…
To start, first spread the corojo butter on the bread.
Then place a piece of sack or purple cloth inside the basket at the bottom of it and put the 7 loaves inside (we use this material and color because they are the ones that represent the Saint).
Then you are going to light the oil lamp in front of the image or print of Saint Lazarus and with great faith and love you pray to the Saint.
For 7 days you must do this ritual with much love and humility.
Short prayer dedicated to Saint Lazarus to ask for help
With these words you invoke the power of the saint:
Your blessing always Old Lázaro, here I put 7 loaves for you to cleanse me and free me from all the bad (make your special request)

Saint Lazarus, glorious father of the poor, I thank you and I beg you, do not stop helping me, be propitious as you always do and take my requests to the Lord as soon as possible, give me your blessings and protection, alleviate my sorrows and problems and keep away from me life all evil and enemy. Amen.
Make the corporal and spiritual cleaning with the offering:
On the seventh day you tie the loaves with the purple cloth or sackcloth (as if it were a bag) and blow dry wine on them.
Then you clean yourself from head to toe (always asking for what you want) remember that the lamp must be on when doing so.
Tip: To cleanse yourself, take the offering in your hand and, beginning with your head, pass the bag around your body. Slowly slide the bag over your shoulders, chest, back, torso, belly, legs, until you reach the feet, and without going back up you place it in front of San Lázaro until you take it to nature in the name of the saint.
What do we do after 7 days with the offering?
You must take this work to a place on the mountain where there is vegetation.
Take advantage of this moment to talk with the saint, thank him, beg him for your help and sincerely share what you need, remember that you should never lie, judge, or ask evil for anyone, trust in the justice and mercy of the saints.
If you are a devotee of El Viejito you can repeat this offering every month without having to clean yourself, just to offer to him, venerate him, thank him and make special requests on his behalf, always with faith, humility and love.
May the blessing of Saint Lazarus bring you health and development!
We share other rituals in the name of old Lázaro:
Most read content: