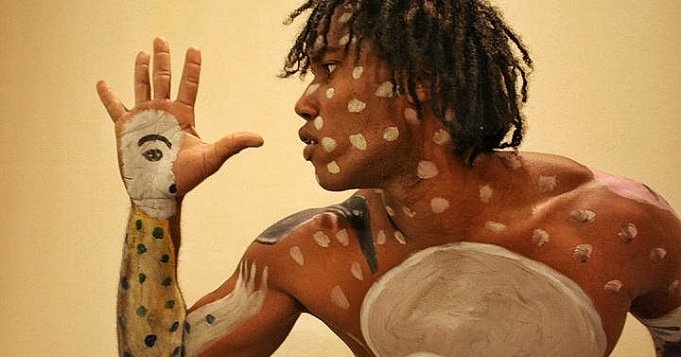 The Cuban painter Manuel Mendive was the first to tell about the religion of the orishas in Cuba, especially the Yoruba heritage.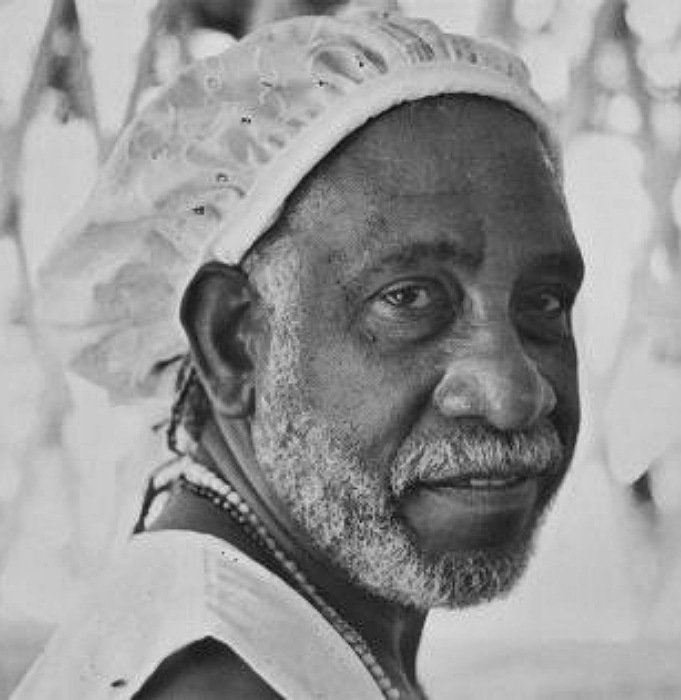 Maestro Manuel Mendive emerges as a self-referential artist, formed in the midst of the fervor for African traditions. These become an essential source of his poetics along with the theme of black, marked by magic and the spirit of his visions of the cult.
When the artist will celebrate his 77 years in 2021, it is time to signify his work and legacy, since few like him sink their roots in the most genuine of a religious philosophy, to wisely express the components of that edge of Cuban culture.
"His idiosyncrasy flourishes and becomes his own language - says the art critic and curator Hortensia Montero -, conditioned by an art linked to his origins (he is a practitioner of Santeria or Regla Ocha, thanks to the legacy of his parents and relatives) , through contact with their reality of great influence in the development of their artistic language ".
He is one of the Cuban artists of greatest importance and recognition in the world, since the 60's of the 1963th century. In XNUMX he graduated from the San Alejandro Academy of Fine Arts and a year later he presents his first personal exhibition, where he captures his environment and natural history. From then on, he configures a universe of images linked to the ancestors and leads his search even further in the investigation of beliefs, habits, behaviors, myths of great creative richness and behaviors of that culture.
Previously, other creators had used images and symbols, characters and attributes of the Yoruba religion, but none had represented them without renouncing their cultural past, or their historical reality. Some recognize in the creations of this great master a relationship to those of Wifredo Lam, and likewise equate his genius. But Mendive, "becomes" the bearer of a knowledge of life, belief and myths of great creative richness that sweeps away the boundaries of traditional formats and techniques ", highlights the Italian writer and critic Mario de Micheli.
His constant experimentation revolutionizes the avant-garde of art in Cuba and introduces unusual experiences of popular communication. Establish links between painting and sculpture. In wood, his favorite medium in the early stages, he uses various techniques: he burns, pastes, etches, paints and / or adds superimposed materials. Hence, his work is considered sculptural painting.
The beginning of his trips to Africa, in 1982 and 1983, generated an overflow of fantasy and the invention of fabulous beings, creatures of his personal imagination not taken from, or inspired by any myth. A period begins where performances They focus their work: bodies painted within ritual environments roam the streets and alleys of Old Havana in literal reference to Afro-Cuban dances and ceremonies.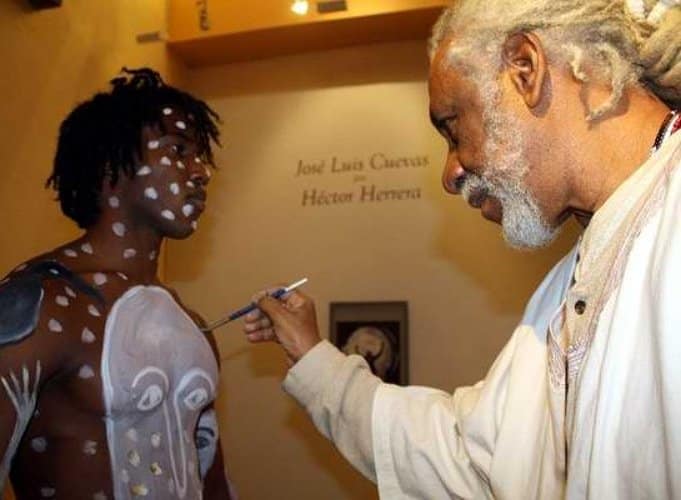 Meanwhile, "the artist himself participates, but never in a leading way, but as a kind of choreographer who wanders around the stage with a certain astonished and smiling air, while around him bizarre characters from the mountains, the river, the sea, from the underworld, from beyond the grave, making contortions and grimaces ", describes the essayist Lázara Menéndez in her book to dawn mañano need to sleep tonight. Cuban religious universes of African antecedents: processes, problematic situations, artistic expressions.
In relation to this, the artist responded in an interview with journalist Anabel Merejías:
"People appreciate my performances very much, they are enthusiastic about it, perhaps because of the beauty of the body, because of the painting, perhaps because of what people evoke, or perhaps because they feel they are part of a kind of secret conspiracy".

"Actually, I don't think that performances are the greatest thing about my work," he considers. At least I do it with a lot of love, because it is a way of saying everything I have said, in another way, using the body. They are living sculptures with which the public interacts, participates, becoming one more character in the work ".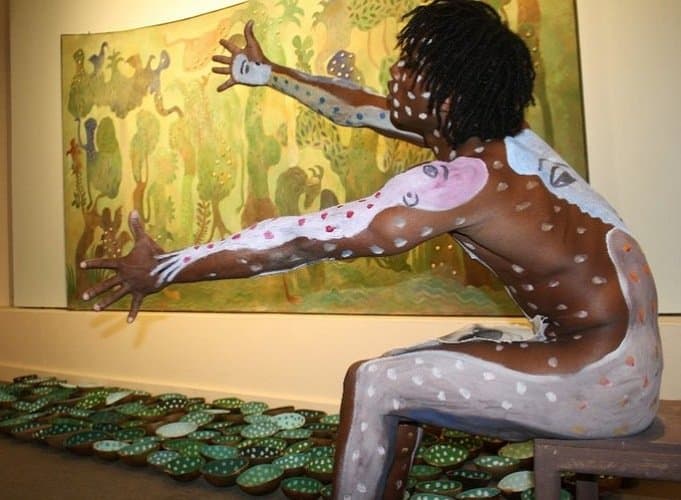 These types of creative acts are not especially intellectual, but sensual, sensory, emotional, since it involves all the senses: sight, hearing, smell, touch, even the palate, as well as the heart and brain. "Although his works have narrative and symbolic elements that refer to the intricate religion of the orishas, ​​the force of his shows is directed towards enjoyment, the celebration of life rather than understanding; their ideas are directly triggered by passion, feelings rather than the mind ", assures professor Adelaida de Juan in the 2011 Catalog: Mount Sounds.
With all these resources, and aided with the knowledge derived from his academic learning, from his knowledge of the history of art and from his direct experiences in African societies, Mendive "has managed to provoke within Cuban art and culture thresholds of sensations, emotions , feelings, ideas, mysteries, of spiritual effervescences, which (…) have allowed multitudes of spectators to participate in profound experiences, of greater intensity than exclusively aesthetic ones ", Lázara Menéndez sentence.
For this reason, this 2021 is the occasion to celebrate the existence of a man who strengthens his spirit through the relationship with people and whose poetics, aesthetics and iconography deserved awards from the II Biennial of Havana to the XIII edition of the event in 2019, in addition to both personal and collective exhibitions in London, Venice, the United States, among many other countries in Africa, Latin America and Asia.
Most read content: