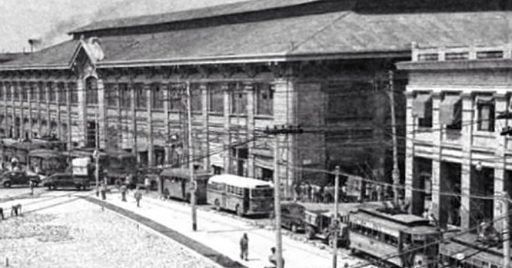 The Cuatro Caminos Market It has been an ancient witness of Cuban cultural heritage and its African roots, it has silently preserved multiple traditions over time, establishing itself not only as an emblematic architectural work but also as a strategic piece within the identity of the people. religious.
The mysteries and pacts that we know of this square take us little by little into the depths of the idiosyncrasies of devotees who have come to its doors in search of solutions to their problems, other events that until now have remained hidden are living proof that history does not die with its protagonists, but resurfaces with more force in the faith of those who carry the Yoruba cult in their blood on our island.
The Plaza de Cuatro Caminos It opened its doors again to the wonderful city just in the year in which its centenary was celebrated, to offer, as in the past, commerce and traditions, surprising once again the Villa of San Cristóbal de la Habana on its 500th anniversary of its founding.
How, when and why did it arise?
The market Abasto or Single Consumer Market in Havana As it was also called, it is located in the Capital of all Cubans occupying a strategic position between the streets of Monte, Cristina, Matadero and Arroyo, delimiting the municipalities of El Cerro and Old Havana.
It was built in 1920 with a neoclassical style and a great architectural design, the first one dedicated to the trade of viands, vegetables and fruits was distributed on two floors while on the second floor were the wineries, small gastronomic establishments many belonging to families Chinese, butchers and fishmongers.
It also had a basement and a level crossing, covering an entire block extending over 10000 square meters.
It was built with a concession from the Havana City Council that distinguished it as a single market, prohibiting another institution with similar characteristics from being built or opened for the same purpose within a radius of 2 kilometers, this concession was issued by Alfredo Homedo Sánchez who obtained a license to operate it for 30 years.
It was a very popular meeting point during Havana nights, in 1959 it became a warehouse, in 1968 it closed the second floor because it was very dilapidated, between 1983 and 1986 it opened its doors again as a market, although only the ground floor was used. Then in 1992 it reopened its doors to the public.
In 2016 it began its restoration in order to provide comfort and renew everything that was in poor condition, ending this project in 2020 the same year that the square was celebrating its centenary of life.
Yoruba worship and traditions in the Plaza de Cuatro Caminos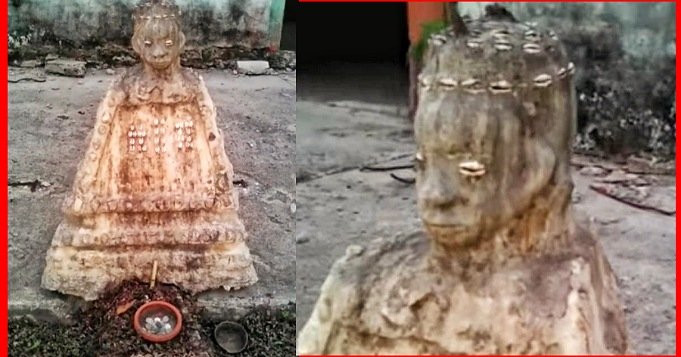 In 1994, the product of the repairs that were being carried out in the Market was unearthed in the left column of the entrance to the enclosure. a stone figure a Elegua large, other sources confirm that the Eshú was located in the center of the courtyard of that place.
It is presumed that when trying to remove the representation of the orisha, a small collapse occurred in its interior, it is speculated that those responsible suffered significant damage, so it was decided that said stone would not be removed from its place.
Cuatro Caminos is the ideal place to culminate Osha ceremonies, the so-called visit to the Plaza by the Iyawó or yabo on the seventh day of his coronation. Other religious ceremonies have also been carried out since ancient times in their equines and entry by Ifa priests and elder and minor santeros.
Most read content: