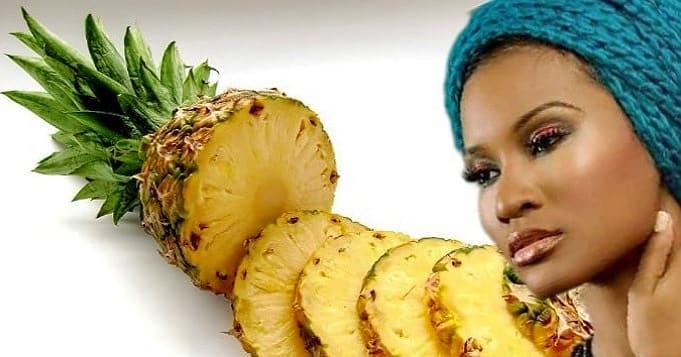 Yemayá in the Yoruba Pantheon it is the mother that shelters and defends us, the fertile womb that brought us to earth, the salty waters that dance in the ocean.
Universal Queen who is righteous and kind, is to whom we dedicate this offering so that the doors of happiness open in our lives, removing everything that makes it impossible for us to reach our goals.
First of all, put a lot of faith in it, faith is believing that everything is possible and trusting everything we do in this life.
Do everything with determination, always giving thanks for what you still do not see but you know with conviction that it is present or will come in the form of a blessing.
Have faith in Yemayá and you will see that this work will give you results. It is a very simple work, but that does not stop it from being very powerful.
Ingredients:
If you have not received Yemayá, you can also make this offering dedicated to her in her name.
1 pineapple
1 white plate
7 coins
Brown sugar
molasses of caña
Glitter (known as glitter or glitter)
2 white or blue candles
How to make this powerful offering in the name of Yemayá?
First, before starting the ritual, you wash the pineapple to remove its impurities and then you will cut it into 7 slices.
keep this in mind: Do not remove the skin from the fruit and save its crown.
Now you put the 7 slices distributed around the plate and in the center the crown of the pineapple, put it in such a way that the offering looks nice, with delicacy.
You wash the coins and on top of each slice you will put a coin.
Place the plate in front of Yemayá or her representation and light the candles asking for her blessing.
Then you cover each coin with brown sugar.
the molasses of caña You pour it over the slices and the crown of the pineapple always rotating (clockwise).
Then you must sprinkle the glitter and pray to the goddess of the sea with great faith.
Short prayer dedicated to Yemayá to invoke her in the ritual:
Mother Yemayá, here is your daughter / son (say your name) at your feet asking for your blessing.
Offering you the pineapple that you like so much with sugar, molassesaña, 7 coins, and glitter so you can sweeten and shine my life, giving me all the Iré I need.
Grateful to you forever and may your blessings always come to me, so be a mother.
How long does this ritual open paths last?
You will have this work to Yemayá for 7 consecutive days, each day you must light the candles for a little while until the seventh day.
The work can be taken to the sea or to the mountains once the 7-day period is over.
If you have consecrated Osha, remember to ask beforehand where the orisha wants her addimú (offering) to go.
If you have not received it or you simply do not know how to ask, do not worry, Iyá Yemayá will also listen to your requests.
Always remember to deposit the offerings with love and faith, the power of mother Yemayá is immense, you just have to trust him.
May Yenya's blessing always shelter you!
We share other powerful offerings to mother Yemayá:
Most read content: