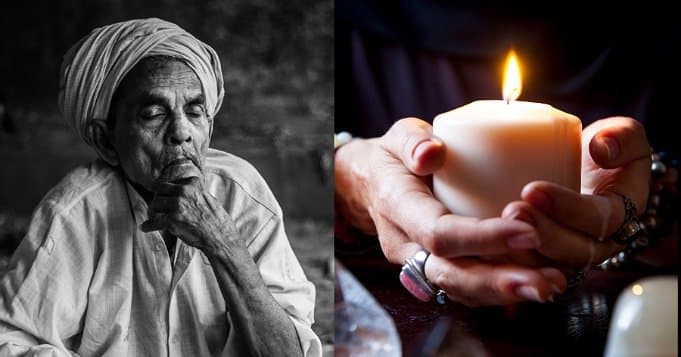 Something that affects us today are the problems of family disunity, feelings of loneliness invade us and we collapse, especially when the ties are solid.
Union is fundamental and many want parents and children to join, or brothers, in short, ties that are broken and we look for a way to reconcile with spiritual works, because otherwise it has not worked.
Here I leave you a work of unification to achieve peace and tranquility at the foot of Baba Obatala.
You should always ask permission and give knowledge of the work, those who do not have Obatalá can do so on behalf of the Virgin of the Mercedes with your image.
Ingredients:
A square of white paper where you can write all the names of the people you want to join.
1 white plate
Egg to make meringue, the size of the meringue will be according to the dish that you are going to use.
Calm balm
Cocoa butter
Cascarilla
1 or 2 white candles, depending on whether it is: at the foot of Obatalá there will be 2 candles or in the name of the Virgen de las Mercedes 1 candle.
How do I do the Work to Obatalá?
He takes the paper already printed in block letters and with a graphite pencil and puts it with the names facing up in the center of the plate.
Make your meringue and you're done, pour it on the plate, that is, cover the paper with that meringue.
The meringue should rest in such a way that it covers the plate.
On top of the meringue you will add 24 drops of Calm Balm, then striped cocoa butter so that you can spread it and finally the cascarilla powdered.
He will light the candle and ask:
I wish that Obatalá and the Virgen de las Mercedes return to: (cite the names that you put on the paper) peace, tranquility, unification and that they free them from all evil.
That work will be put up for 21 days and when it is finished it will be taken to a hill.
As in all works, I recommend doing it with great faith, tranquility and conviction in what is asked of the Orisha, never lose hope and ask from the heart and for the good of everything you need.
Most read content: