I want to share an inspiration from a cleaning that I do every year, but this one in particular to welcome you to Olokun for governing this 2021 according to the Letter of the Year published in Cuba already Oshun for continuing with us accompanying us.
They both gave me life and I am always extremely grateful to them. Olokun is from the depths of the seas, the unknown and the secret, Oshún is the owner of rivers, sweetness, honey and love.
Ingredients are easy and cleaning is effective: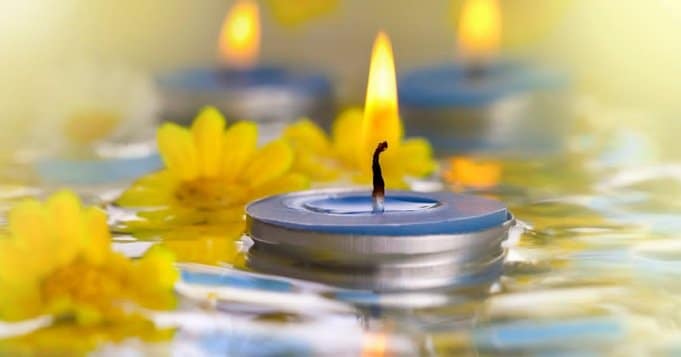 Apart from all the ingredients, the most important thing is the faith factor, the love and the will that you put into it and thus this cleaning will give you more efficiency.
Before doing this work, you must first clean the house, the important thing is that the house is clean.
This ritual water to clean your home or business that I will tell you should be done before going to sleep, that is, the floor will stay wet. The next day you can remove it and clean normally.
Items you need:
Indigo
Cascarilla
Honey bee
molasses of caña
Holy Water
Fresh Florida or Colonia water
Goat's milk or whole cow's milk
Floating candle (that floats on water) or a white candle
Common water preferably serene (Click here to learn more about serene water)
How to prepare this cleaning for the home?
First you take ordinary water and put it in a container, inside you will pour indigo, cascarilla, a small splash of honey and another of molassesaña, Florida water or fresh Cologne, preferably violet, goat's milk or whole cow's milk, and if you don't have much, even a splash.
While you add all the ingredients you must go asking Olokun and Oshún and with your fingers go shaking that water.
Once the work is ready, you place the container at the foot of Olokun and Oshún, if you have not received them you can do it in the name of the Virgin of Regla and the Virgin of Caridad del Cobre.
You put the candle in the middle of the container and with the maraca to Olokun and the bell to Oshún, you ask for his blessing, you give knowledge to both and that with that cleaning it attracts prosperity and health to your house.
You can give this cleaning every week or every 15 days.
Spiritual baths with this ritual water:
Also with this preparation you can take baths, it would be at least 3. Remember that the shower is from the shoulders down and I always recommend wearing white or light-colored clothing after the ritual.
May abundance and love never be lacking in your home, may this year Olokun, Oshún and all the deities of Osha bring us a lot of health, help us to ward off all the diseases of the world and above all that they give us love so that everything flow from kindness and humility, blessings.
Other powerful works with Oshún and Olokun:
Most read content: