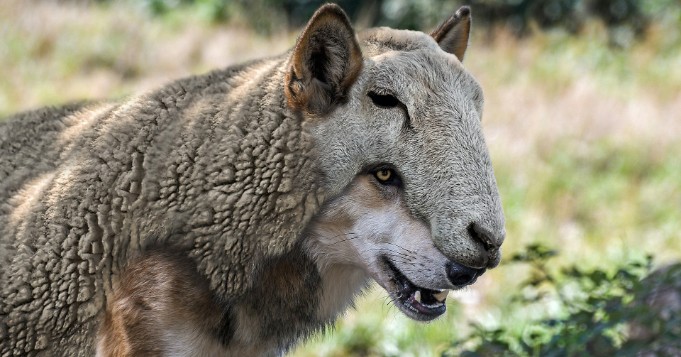 In the Odun Irete Ika is born the fight between water and sand, a battle that takes place between two people who have similar characteristics and because of this they cannot be destroyed because they use the same strategies.
In this letter the aforementioned conflict seems to have no end, as the water seeps through the sand and escapes.
Metaphor that refers to an elusive person, who tends to dodge attacks easily but without the presence of sand, it would evaporate.
The sand for its part remains at all times near the water and sometimes is submerged under it.
Obatalá is the Orisha defender of Irete Ika
maferefun Obatala in this odun, Orisha who is begged for peace and quiet.
Baba being the owner of all heads provides the religious peace and clarity of mind to make better decisions.
In this letter it is necessary to maintain in front of Obatalá:
A white meringue covered with cotton, as this work will materialize the calm that the religious needs to live with greater happiness.
Hygiene is the iré of Odun Irete Ika
Hygiene is a fundamental aspect in the life of Irete Ika, so that the person does not live the osogbo of their sign they must remain neat and well dressed.
In Irete Ika's ilé (house) disorder cannot reign, because if so, his path will be twisted and his plans will be cut off by his own head.
With meditation the spirit rises
Ifá says that in Irete Ika the art of meditation was born, where the human being raises his spirit to obtain the advice of his inner self.
The great osogbo of this sign is found in violence and pride, defects for which the person becomes blind and ends up making bad decisions.
Odun where you are at war every day
The religious ruled by Irete Ika must rely on Ozai to win their wars.
In this letter the religious is expelled from a property and is temporarily homeless.
In Irete Ika a constant war is lived every day, it is a sign in which the enemy has the religious always in check, the person is indicated to receive Olokun so that his life will be appeased.
The grass was sweet and in order to survive it turned bitter
In this Ifá the grass was sweet and in order to survive the constant attack of the enemies it turned bitter.
The same thing happens to the person who had to put the nobility aside to be able to stand in this world.
You should not live repressed, but you have to be aware that everyone is not good and that many people will approach you with the intention of obtaining benefits at your expense.
Other tips to keep in mind:
Do not assume responsibilities that do not correspond to you because over time that favor will become an obligation.
Do not raise other people's children, because ingratitude will be the payment for your good heart.
In this sign, independence is of vital importance, for you to be happy you must live only with the family that you build.
In Irete Ika the aubergine is cursed, do not eat it or handle it because it will become osogbo.
Learn about other powerful signs and tips:
Most read content: