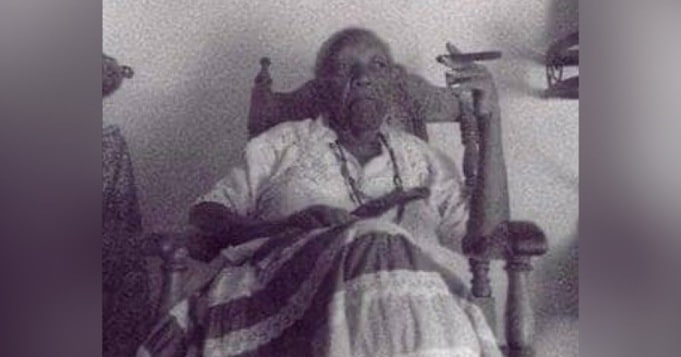 During the fifties, a woman from Cienfuegos paralyzed the streets with her criesOlga Moré, who lives in Los Sitios, had to make a momentous decision to survive. Life had put strong tests on her path, the death of her husband being one of the hardest to face.
Olga had become a widower and the responsibility of raising her children and her elderly mother fell on her shoulders.
The story of a woman with incredible willpower
one mañane of those in which you feel that the world is closing in on you, Olga understood that regretting her bad luck would not put food on the table and without suspecting it, the solution to her dilemma was before her eyes.
Looking at the stove, he knew that his livelihood would be in making tamales, because at that time this was a trade that luckily had not been sufficiently exploited.
He took a bag, some of his last savings and went out in search of corn with the full certainty that the die was cast.
Returning from the market, he prepared his first tamales and from then on he could never stop making them, because they were in great demand, so famous that they went down in history immortalized in proclamations, songs and even tenths.
Orchestras such as the Aragón and the musicians Félix Reina and Fajardo made Olga and her tamales famous:
They are spicy, the tamales that Olga sells are not spicy.
Olga and her religious life of great faith
Little is known about the religious consecrations that Olga may have received, but it is known that she was a great devotee of Obatalá, the Virgin of Regla and Caridad del Cobre.
This famous Cuban was an example to follow for the world and despite coming from a humble sector, he knew how to get ahead with his efforts.
Olga was always seen wearing light-colored clothes, paying homage to the Virgen de las Mercedes, a saint with whom she was syncretized. Obatalá the Orisha owner of all heads and human intelligence, intelligence deity favored too much Olga, who never let ridicule, opinions and lack of money daunted her.
With faith in his saints and willpower who always accompanied her, Olga la tamalera knew how to silence the mouths of those who did not like her person, who from then on not only had to see her sell tamales, but also listen to the songs that had been composed in her honor.
We share a song in his honor below:
We share more about the Rule of Osha-Ifá and its wisdom:
Most read content: