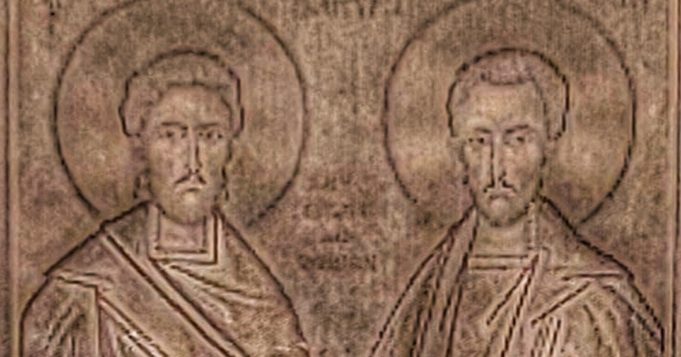 Lawyers for the sick, torments such as chains and prisons, submersion in the sea, fires, crosses, stones and arrows ... Saint Cosme and Saint Damien, Patrons of doctors, holy healers, miraculous, who heal and save those who need them.
Also called "the non-collectors", because they carried out their work in medicine without charging anything to poor patients, they were merciful and helped the most disadvantaged.
Saints Cosme and Damien, the legends say, they survived such torture by divine virtue, they know about sacrifices and we must pray to them when we feel lost and want a special request.
These brothers will give us health, protection and help.
Prayer of the brothers Cosme and Damián, the medical saints:
Let us ask with this powerful prayer that desire that causes us so much sadness, let us speak from the heart and with faith so that our body receives health, our mind well-being and our soul is at peace.
Brothers Cosme and Damien, twins of a family distinguished by the Christian profession that made you so valuable in heaven intercede with Jesus Our Lord so that my desire may be satisfied and I may reach divine grace in all its great extension.

I humbly ask you with the greatest devotion, since in our passage through the earth to so many sick and poor in spirit you gave back the health and strength of which they were needed, enlighten my soul so that I can achieve the fervor that I ask of you.

Your miraculous influence, beacon of light that guides the lost in the sea of ​​life, I am sure it will strengthen my soul, so that I can live with the hope of Heaven.

Oh Cosme and Damien, keep away from me all bad influences, both moral and material, that threaten me and welcome me with the same mercy that you welcomed even your enemies!!

… Even beyond death my spirit will be grateful,

blessed your power,

with God our Lord!

Amen
Recommended use Magistral arrest of Santos Cosme and Damián during the recitation of this prayer.
To continue praying and asking for the intercession of the Saints CLICK HERE for more powerful prayers to help us on the path of life.
Most read content: