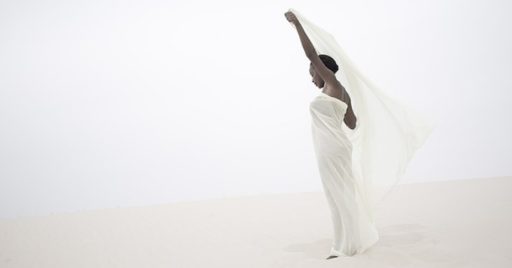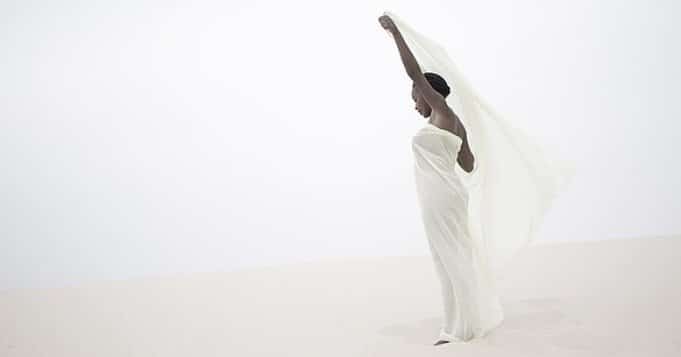 The prayers and songs to Obatala They are a powerful ritual performed through prayers dedicated to this Orisha, who is the benevolent father, the one who can help us with any need.
Obatalá is peace and harmony and watches over the order of all men in the world. He is the only Orisha who has both male and female paths. His mercy and goodness is gigantic, majestic.
The prayers and sacred prayers to this Orisha allow us to communicate with him, offer gratitude, implore him and request intercession to help in the solution of a difficulty or simply to thank him for his blessings.
Next, we recommend several prayers to invoke the great father of all, Baba Obatala:
Prayer for Love
King Obatala you who reign in heaven, I call you,

Your glory is my hope, your faith is mine, and your charity my goodness,

Father of all the holy orishas of the world,

Father of all that is white, pure and full of spiritual light,

Father who are the emblem with which I identify myself, give me wisdom,

Always give me the right words for all those who want to hear me,

Give me ears to listen to all who wish to speak to me,

Guide my way along the path of good and love,

Give me the destiny that you have reserved for me, guide my steps through it,

Make the love of (Beloved's Name) reach me so that it is by my side,

Let me always count on the love of (Name) and may it never go away,

Make him feel that he cannot live without me, and that he is never happy, but by my side,

Allow me to count on your protection and protection,

So that I am happy with my beloved, and do not leave my side,

May love be pure as your white cloth is,

May our love be eternal, like the light that accompanied youaña,

May our love be blessed by your sacred mantle,

O my king Obatala, make my beloved be always with me,

That I trust you and I am devoted to you, you will always be,

My sovereign redeemer, king of kings Obatala

Amen.
Prayer and prayer in the name of Baba Obatalá gives us patience, health, protection and peace, let us find in it a space to meditate and reflect on our life, and our father will guide us with his powerful light the way forward.
Prayer to ward off Enemies
Oh my king of kings Obatala, you who are my spiritual divinity,

Thou mighty king deliver me from all evil, keep theft out of my way,

Avoid lawsuits by my side, do not let wounds reach me,

Do not allow the enemy to reach me, make me invisible in their eyes,

Take care of all the paths that I follow, be my spiritual guide,

Give me your wisdom to face difficulties,

Do not allow anyone to envy my life, nor to lust for it,

Fill me with your strength, to be my shield against the enemy,

Don't let (Enemy's Name) ever get near me,

Dominate it with your sacred mantle and trap it with your white cloth,

That his feet and hands are tied, when he sees himself before me,

He does not allow any harm to come to me, nor to my family,

Send all your orishas, ​​to guard my way,

Clean the paths that I have to walk in your name,

May my enemy (Name of the enemy) be defeated even without fighting,

Master it and make it give up its efforts,

And that your bad thought does not reach me, nor affect because your light illuminates me,

In the name of the mighty king of kings, the great Obatala,

I implore protection for myself and my family, at all times,

At any day and time of the year, let the evil spirits go away,

May the bad influences dissipate, and may my life be full,

With Obatala, to whom I thank and worship,

With a lot of faith, Amen.
I sing to Obatala in Yoruba for protection
Obanla or rin n'eru ojikutu s'eru

O gba a giri l'owo osika.

Oba n'ile Ifon alabalase oba patapatan'ile iranje

Either I kelekele or my l'ore

O yi 'ala

O fi l'emi asoto l'owo

Osun l'ala or fi koko ala rumo

Oba Igbo

Oba igbo oluwaiye re eo ke bi owu la

Ase

Obatala the owner of all the white fabrics,

You who are not afraid of death,

Father who governs all generations and the world,

I ask you to help me dissolve the burdens of my friends,

Explore all the abundance, and allow yourself to be like you,

A great white cloth, protector of all white fabrics,

I greet you father of the great Sacred Grove,

Amen
Prayer to Obatala for health and protection
¡Obatala holy creator!

Support your children and make us prosper, give us reasons to laugh.

¡Obatala the powerful!

you what habitas with a person and make him prosperous.

Obatala the Supreme King!

You who multiply one only in two hundred people!

Multiply me by four hundred.

Multiply me by one thousand four hundred and sixty people.

Holy Father,

Man and Woman of the world,

Creator of all good and bad

Albino king and queen

Owner of purity and of all vigilantes

Great father of the world,

Protector of mine and of all good healthy houses,

Padre nuestro

Merciful Albino, My father.

Good father grant me what I ask of you, I am your son

And I know you will have mercy on me

Give me your help and protection,

And solve my problems and needs

(Make the request)

Thank you.
We remember that prayers addressed to Obatala They require a lot of faith in the Elder Father, so that he comes to us and guides us in the best way to avoid difficult situations in life. Furthermore, they should always be done by showing great respect for the Orisha.
Most read content: