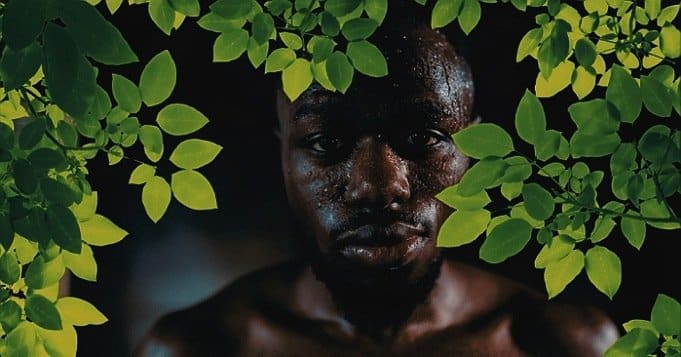 oshosi is an Osha from the Orisha Oddé group, commonly called The Warriors.
This group is made up of the owner of the road Eleguá, the iron king Oggún, the vigilante Oshosi and the vigilante Osun and they are the first that a person receives when they start in the Yoruba religion or Rule of Osha.
The Orisha Oshosi is symbolized by weapons from the bow and arrow and is especially related to Oggún, master of metals.
What powers represent the Great Oshosi Warrior?
oshosi In particular, he is the deity who does justice, he is a hunter Orisha par excellence who is related to prison and to those who suffer being persecuted.
In the Osha, it is represented through the power and energy of thought, the same that is capable of moving anywhere, just as its arrow moves looking for a culprit.
He is a warrior, protector of the persecuted, a sorcerer par excellence and a hunter with great skills. He moves through the bush so quickly that he is not seen by what he wants to capture.
He is the counselor and to whom we turn when we must make a great decision, his Ashe provides power, cunning, intelligence and wisdom before taking an important step in life.
Oshosí is considered a magician and sorcerer. Its name comes from the Yoruba Osóssí "He who works with witchcraft". He is the owner of the forest and the game together with his inseparable friend and companion, the owner of the iron Oggún.
How can we pray the oration to Oshosi to do justice?
We pray to Oshosi fundamentally for justice and protection. If we suffer an injury, we ask this Orisha to help us and give us strength to face injustice.
We pray to the hunter of the Ocha from a quiet place and in front of a lit candle.
With great faith we inform you of our troubles and tribulations, and we ask for your guidance and support so that justice is served.
We also entrust ourselves to him to cover us with his blessings and to give us his protection in the face of difficult life situations.
We pray this prayer to Oshosi to ask for his help in the face of injustices:
Oh great Oshosi! protector of the persecuted, sorcerer and hunter, you who advise good decisions

We turn to you when we must face the great challenges that life imposes on us

Great Orisha, hunter and warrior, guardian of innocent people and protector of the weak

You who are the thought capable of moving to any time and place, help your child to fight against injustices.

Oshosi, don't let me give in to weakness or lose the battle

I entrust myself to your seven arrows to achieve justice and good fortune

Owner of the mountain, you who are in charge of protecting the fugitives and feeding meat to the hungry, do not let this, your devoted son, lack your protection

Give me strength, Great Oshosi, to face any difficult situation with courage, to come out on top and walk like your proud son on the path of life.

I come to you, owner of justice, so that you listen to my just cause and put an end to the injustice that torments me.

Save me and protect me from those who want to hurt me or cause me harm

Thank you, my King Oshosi, for listening to my prayers, I know that you will not fail me with this request.
Some powerful rituals on behalf of Oshosi:
Most read content: