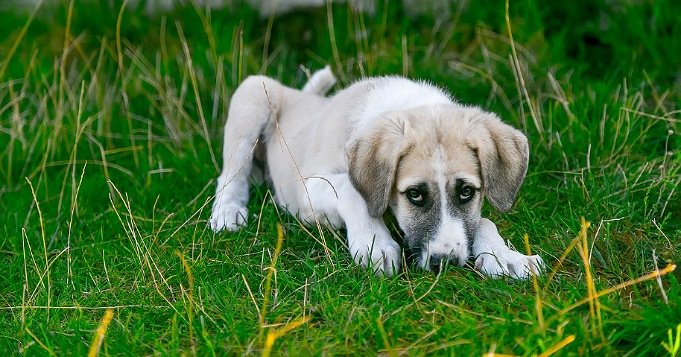 A Saint Anthony the Abbot, patron saint of domestic animals and also from basket weavers, brush makers, cemeteries and butchers, we call you to ask for your blessing.
With the miraculous Prayer to Saint Anthony the Abbot for the animals and especially for our dogs, we ask him to restore them to health and happiness.
This saint was born in Egypt around the year 251 AD. C., and led an austere life, he became a monk and is known as the founder of the hermit movement.
At the age of 20, San Antonio Abad sold everything he owned and the money he obtained he donated to the poor. He went to the desert to do penance and it is said that there the Evil One subjected him to numerous temptations, which Abad managed to overcome through faith and love of God.
He subsequently locked himself in a castle for twenty years and led a life of perfect chastity and fasting.
He is considered the father of the figure of the monks.
Asking for the welfare of our pet with miraculous prayers to Saint Anthony
We pray to San Antonio Abad fundamentally, for the welfare and protection of animals, as he is the patron saint of our pets.
According to his story, animals were his only company in his hermit life.
That is why we go to San Antonio Abad if our dog is sick, to ask him to keep away from those who are also loved ones, any ailment or evil that is affecting him.
After the care and medications indicated by a specialist in Veterinary Medicine, we can make a prayer to Saint Anthony the Abbot, protector of pets, to interfere and help in the healing of our dog.
Prayer of Saint Anthony the Abbot for sick dogs and unhealthy animals
So we pray that Saint Anthony the Abbot heals our dog and pets:
Oh San Antonio Abad, you who in life fought for the protection, well-being and health of pets, I come to you to ask you to interfere with God and help me heal my dog,

He is part of my family too, I do not want to lose him sir, he has been my best friend for a long time, so I beg you to grant me what I ask.

Lord, you who died defending the right of animals to live and enjoy a healthy life full of love from their owners,

I ask you to illuminate my dog ​​and take him out of that darkness in which he is,

Listen to me please, it hurts me a lot to see it like this,

Saint Anthony Abbot, I ask you to please allow me to be your hands directed by the power of God that touch my dog,

In you I fully trust and that is why I pray this prayer for my sick dog, so that God will make effective all the medicines that the veterinarians are giving him and that very soon he can be running, playing and barking around the house.

I know that you have illuminated many pets from the sky and they have recovered, that is why I turn to you, so that you give me the opportunity to enjoy my dog ​​for much longer.

Saint Anthony I trust in you and I am sure that you will fulfill what I ask of you.

Have mercy sir, on this little being who is the reason for my joy,

I ask you sir, help me, Amen.
We must bear in mind Since diseases are often caused by dark energies and bad eyes, it would be appropriate to clean our home and environment from this type of vibes that affect us.
Some powerful rituals and prayers to ward off evil from our environment:
Most read content: