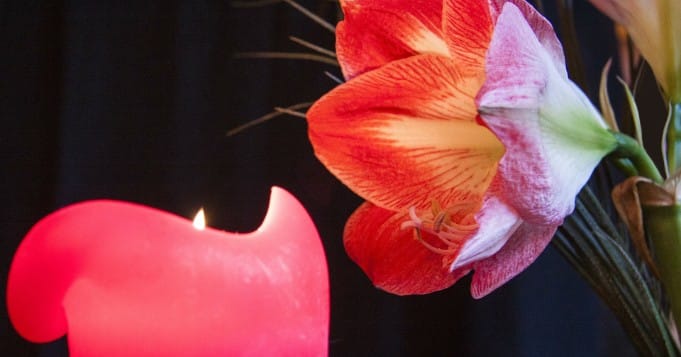 Saint Lazarus is the holy healer of the sick, miraculous protector of all his devotees.
And although there are many requests that are made to avoid diseases, ask for cures and take care of health, not only in these types of situations can old man Lázaro help us.
In syncretism with the Orisha Babalú Ayé, the figure of this saint is highly revered due to the miracles also related to the protection of the faithful, with economic prosperity and good fortune.
In Cuba, the cult of both deities has existed for centuries and devotees ask the saint for support in dissimilar situations.
One of the most common requests is to ask the saint to ward off enemies and prevent their bad wishes and intentions from falling on the devotees.
How to ask for protection from Saint Lazarus?
When they ask Saint Lazarus for his protection, the devotees offer the saint great offerings and sacrifices, mainly for those urgent and desperate requests.
Many people decide to make this type of request in their temple, so that, on the Island, the pilgrimage to the Sanctuary of San Lázaro is not only limited to the month of December.
The small temple usually welcomes many devotees who come any day of the year to ask Saint Lazarus for his blessings.
The devotees and faithful arrive laden with candles, flowers and various offerings.
In our home, in a quiet and peaceful space, we can also dedicate our prayers to the old man.
When we pray to Saint Lazarus, we must speak to him with faith and humility and tell him what ails us like a father, with confidence that he will always come to our aid.
Prayer to Saint Lazarus to ward off bad luck, ruins, evils and enemies from our life
With this powerful prayer, we ask Saint Lazarus to deliver us from all evil.
With love and faith we beg you with this prayer to Saint Lazarus to drive away our enemies, first light a white or purple candle that is his color, and in front of an image or representation of the saint, ask him for help.
Saint Lazarus blessed, today I come to ask you not to leave me

My saint, I ask you to continue helping and protecting me as you have been up to now,

Give me your blessing, good old man, and ease my sorrows.

I ask you, you who impart justice, that you remove all evil from my life and that you drive away my enemies.

May no harm or danger lie in wait for me or mine.

Today I entrust myself to you, oh, Great Saint Lazarus.

So that you protect my way and keep the bad eyes away.

I ask you to ward off bad intentions and not allow my enemies to defeat me.

Help us and intercede to ward off bad luck, ruins, evils and enemies that lurk.

With your help, I know I will be safe.

Today more than ever, take me by the hand and light my way.

Amen
We share some rituals in the name of old Lazarus:
Most read content: