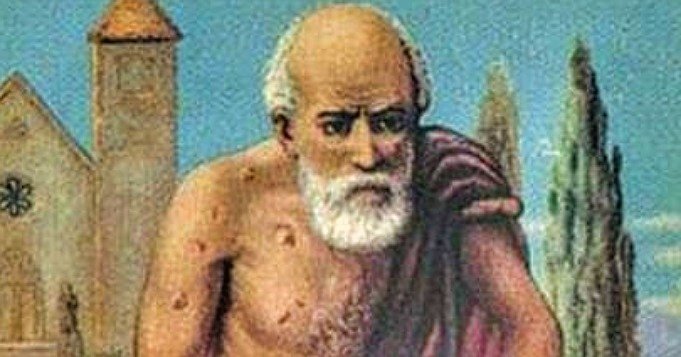 Saint Lazarus, blessed old man that you take care of our health, with your crooked feet and your clenched hands, lame, leprous, with a bent back, that is dragging crutches, full of pustules and scabs, dogs lick their sores; our old man knows well about diseases.
That is why he is healer and merciful to the sick, he is very compassionate and relieves, heals his children, he knows that the love of the one who suffers is better than that of the one who is smiling.
The promises to old Lazarus must be kept:
Although the humility of old Lázaro is immense, the promises made in sickness must be fulfilled when we are healthy, because the old man is also haughty and likes that what is promised is fulfilled.
With this prayer, let us ask with faith for the intercession of Saint Lazarus, we pray for protection for our family, that his powerful mantle will shelter us and that we may achieve greater health with him.
Prayer to Saint Lazarus to heal diseases and find health:
Oh blessed Saint Lazarus!

You are the patron of the poor and the sick, and you have demonstrated hundreds of times the real power that God has given you to continue your work to protect those most in need.

You, who have been raised by Jesus Christ himself, know firsthand the healing power of the word of the Lord.

Today I pray for you, Saint Lazarus, so that, with your divine protection, you can take care of all the people who need your help in these difficult times.

You are the protector of those who suffer; you in your flesh have found the pain of the disease, and your body has been struck by it momentarily.

However, God allowed you to come out of your grave and heal your body. You perform miracles with the sick. You allow them to heal wounds, heal diseases, always hand in hand with God.

I beg you to keep the disease away from my body and my family and everyone I love.

It allows our health to be optimal in these difficult times, it protects us from adversity and evil entities that want to express themselves in the form of injuries or diseases.

We know your power and that is why today we come to beg you to touch our bodies with your healing hand and free it from all the ailments and diseases that it hides, in order to adore you together with our Father in our well-being.

The Divine Master has given you the power to heal, and I beg you, Saint Lazarus, to use it for those who need it most in these moments that we are going through.

Amen.
If you want to continue praying and find a remedy for all ills by asking for the intercession of old Saint Lazarus, read this prayer Read more…
Powerful works and rituals to Saint Lazarus:
Most read content: