Today we pray to the old man San Lázaro, the miracle worker, the beggar, the patron saint of leprosy.
In religious history and veneration in Cuba, we have two saints, it is Lázaro, the brother of Marta and María and who was the protagonist of one of the greatest miracles of Jesus on earth, the resurrection.
Jesus gave this Lazarus life back, since he had freely offered it for others and for the welfare of humanity, and also Lazarus the beggar.
About these saints and their differences in the Gospel text it is related:
There was a rich man, who dressed in purple and fine linen and feasted lavishly every day. There was also a beggar named Lazarus, who was lying at his door, full of sores, and he longed to be satisfied with the crumbs that fell from the rich man's table; and even the dogs would come and lick his sores.
For health and healing, we ask the Saint
Saint Lazarus is an extremely popular saint in Catholic worship and even in syncretism with other deities of African religious expressions such as Babalú Ayé, orisha of the Yoruba pantheon which represents the diseases of Man on earth.
Cubans pray to old Lázaro for miracles to restore health, cure diseases, improve economic situations and protect our loved ones, be they humans or animals.
And it is that San Lázaro is considered a great helper of animals that are in a state of abandonment or sickness.
In Cuba, he is basically praised as the protector of dogs, although it is said that Saint Lazarus will always come to the aid of all beings that need him and come to his side with faith.
Prayers to the old man Lázaro for the salvation of a dog or other pet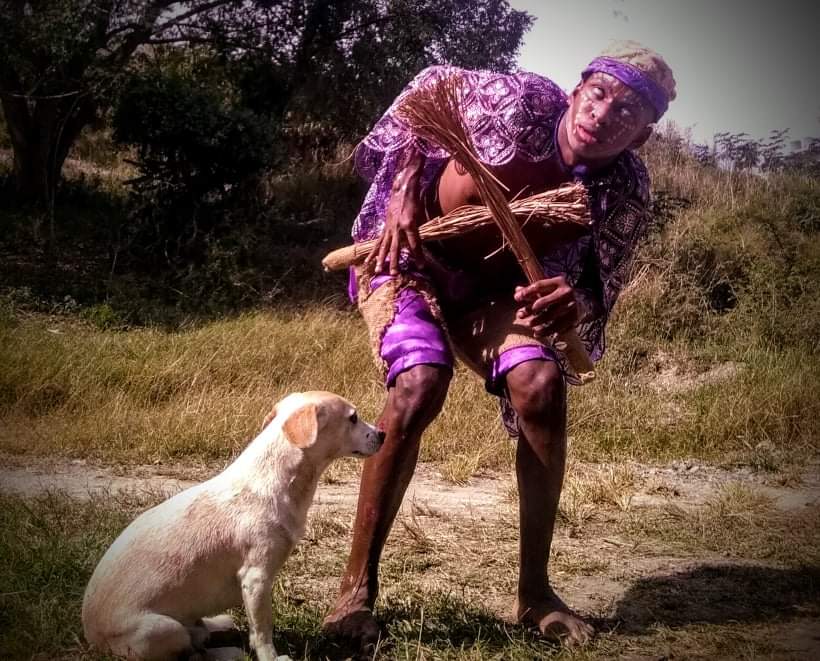 It is Saint Lazarus:
Trustee of difficult cases
Protector of the poor and abandoned
Savior of animals and especially of dogs.
And it is that as many of us know, the image of Saint Lazarus is always represented with the saint accompanyingañaby several dogs that lick the wounds on his legs to comfort him and ease his suffering.
This is a prayer perhaps little used, but very necessary, because animals as pets, including dogs, are living beings that also need our help and our prayers when they suffer diseases, abandonment, hunger, and pain.
Miraculous prayer to Saint Lazarus to heal animals
So we pray to Saint Lazarus to protect and heal a sick dog, pets and animals in general.
Dear Saint Lazarus;

Your life delivered to the service of the Lord took you

To appreciate the little things in life; the sacred virtue of God and the company of the faithful animals of man.

You more than any other know the importance of pets for the happiness of people.

These accompanied usañan when we feel alone, and in his heart we can only find love and affection.

My pet, at the moment, is badly injured and in poor health and therefore I ask you with all my faith

May you heal it with your miraculous power.

Listen to what I ask of you and do not leave me alone in the face of this plea.

Amen
Some powerful rituals in the name of Saint Lazarus:
Most read content: