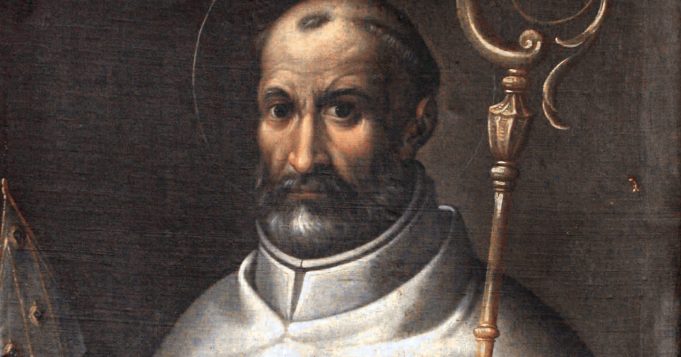 Saint Norbert, we invoke you through this prayer To ensure that you provide us with protection and remove our enemies from our environment, do not allow them to harm us, give us peace and tranquility in our lives.
Recommended wear a picture or medal of Saint Norbert to have protection of the Saint while doing this prayer.
Your party is The 6 of June.
This prayer has spiritual assistance and for this powerful being you can dedicate three white flowers in the name of God the almighty father, God the son and God the holy spirit.
Syncretism of Santo Norberto in Santeria:
This saint it is syncretized in the rule of Osha (Santeria) with the orisha oshosi, brave warrior and guardian of the persecuted, protector of walkers and vigilante by nature.
As the main weapons of this orisha of the Yoruba religion are bow and arrow, you are asked as a good hunter hunt with your arrow the good and also the bad, the good so that it brings it closer to our lives and the bad so that it removes all obstacles from the path.
Prayer to Saint Norbert to protect us from hidden threats, enemies and misfortunes
Oh brave champion of the force
and an enthusiastic defender of faith and charity.

To your plants a fervent devotee
and admirer of your greatness.

Seven arrows I recommend.
One for my enemies
another for slanderers,
another for the envious,
another for traitors,
another for the unfaithful,
another for those who do not believe in the wrath of God
and the other for those who turn away
of the true path of providence.

You, my beloved Saint Norbert,
that with your courage the beasts were tamed
and you defeated the devil many times,
you will be able to grant me what I ask of you in this prayer,
for the Holy Cross that was your motto.

To you, the great victor,
I ask you to confuse my enemy
and make him come to me so I can forgive him
and take him to the path of Holy Mercy.

Deer and wild beasts
they were led by you to obedience
and you were among the best, to the Christian preaching, the most outstanding and champion.

At your feet, I ask you to do
that my life is seen out of all danger of snares
and may enjoy on earth with the fervor of God,
to be worthy of your blessing
in the hour of my death.
Learn more about the power of Oshosi, the hunter in Santeria:
Most read content: