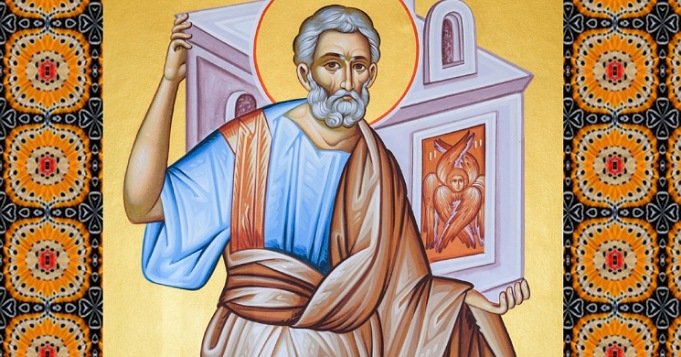 San Pedro also known under the names of Cephas or simply Peter was according to multiple biblical passages one of the most prominent disciples of Jesus of Nazareth, later becoming an apostle of the Catholic Church.
The Church identifies him as the first pope on earth.
He is considered a wise man and his work in search of the love and welfare of others made him worthy of the trust of God, who later granted him the keys to the Kingdom of Heaven, to guard the entrance and exit of the souls of the mens.
The holy bible collects the following words of the creator towards Saint Peter:
Whatever you bind on earth will be bound in heaven, and whatever you loose on earth will be loosed in heaven.
Phrase that refers to the authority that the saint had in the Lord's kingdom.
When should we invoke the help and intercession of Saint Peter?
Before the representation of Saint Peter, they go in search of protection and faith, this saint invoked by your prayer.
Peter considers himself a saint with the power to straighten the crooked ways of men, giving them an opportunity for change before the redeemer.
With the aim of making them good Christians and immediately after this, help them earn their entrance into the kingdom of heaven
Prayer in the shadow of Saint Peter to keep all evil from our path
O venerable Apostle Saint Peter, prince of the redeemer's disciples and the first to proclaim Jesus the son of God and messiah, hear and heed all my prayers.

Glorious Saint Peter, you who were called by the savior "Fisher of men" and received the title of cornerstone of the church.

You who are the custodian of the keys to the gates of heaven and who always help those on earth who request it, I ask you to cover and protect me with your shadow, free me, Saint Peter, blessed from the evil that haunts me.

Protect me from diseases and ills, keep me from spells and witchcraft and incantations and bad eyes, falsehood, selfishness and resentment, from barriers, chains and prisons, clear my ways of traitor and evildoer, drive away all pain with your shadow, hide me from all danger , enemy and bad situation, be my help and defense, I ask you with fervor and lend me today I beg you, your special favor.

O dear Peter, holy apostle of the Lord, do not leave me without an answer, by your benevolence and virtue, promptly attend to my request, you who are a brother, friend and protector of whom your help demands, help with your shadow those in need and watch and take care of us all with your holy clarity.

We ask this through Jesus Christ, our going out, who lives and reigns in the unity of the Father and the Holy Spirit, for ever and ever. Amen.
Spiritual rituals that will help us overcome Evil:
Most read content: