Saint Peter and Saint Paul join in prayers of the Catholic faithful, since they were both diffusers of the sacred word and founders of the Empire of Jesus Christ.
The saints are martyrs of the Church who carved out the foundations of the Catholic Church.
What was the mission of Saint Peter and Saint Paul in the Church?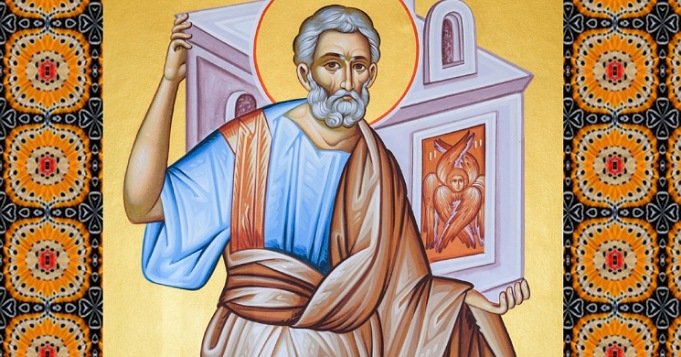 Saint Peter, Prince of the Apostles:
Pedro was a humble fisherman who carried out the task with his brother San Andrés.
One day Jesus Christ appeared to them, called them, and said:
"Come after me to be fishermen, not of fish, but of men"
And they obeying the voice of the Lord followed Christ, from that moment communicating his divine word.
The Bible reflects that when the soldiers brought Jesus to the Jews, Peter stayed in the courtyard and three times they accused him of being a disciple of Jesus. He denied it.
After the resurrection, Jesus called Peter who affirmed his love for Him three times, seeking forgiveness for the three times he denied it.
And Jesus said to Peter: "Feed my sheep". For this reason, Saint Peter is known as the universal pastor of the Church.
San Pablo the "Apostle to the Gentiles"
Paul, for his part, was born in Tarsus, of wealthy parents, and grew up under the discipline of Gamaliel, a famous lawyer.
This Saint is highly recognized for his temperament as a leader, will of iron and strength and unbreakable perseverance.
Like Saint Peter, Jesus appeared to him and asked him for a profound act of humility. Thus, Saint Paul had his spiritual awakening and accepted the mission of preaching the word of Christ.
When is the feast of Saint Peter and Saint Paul celebrated?
Currently their joint celebration is carried out every June 29 Why?
It was the martyrdom of these glorious Princes of the Apostles at the same time, on June 29. Together they spent their last days in prison and together they died.
Saint Peter died nailed to the Cross, head down, and Saint Paul was slain.
Prayers to the Apostles y martyrs of the Church: Saint Peter and Saint Paul
We join these glorious Christian apostles in a prayer asking that they watch over us and our loved ones and help us reach our destiny in life.
So we pray with this prayer to Saint Peter and Saint Paul to open paths and that they guide us, offer us protection, and keep us from enemies, misfortunes, pain and obstacles that do not let us advance.
We can put a candle in his name and begin the prayer with great faith.
O Glorious Apostles Saint Peter and Saint Paul,

Heroes of Catholics and protectors of all the faithful

infused with the purest flame of love for God and for our brothers and sisters;

great witnesses of Jesus Christ, chosen as the top pastors of the church

and instruments of salvation,

you who deserved the enormous joy of living the Evangelical Word in person

and now they enjoy eternal glory in Heaven:

I beg you to ask Jesus and Mary for me.

Blessed saint peter, passionate friend of Jesus, strong and brave man

chosen by Christ to be the "rock" of the Church,

You who humbly accepted such a great mission until death in martyrdom,

guide my steps every day and feed my hope.

Open and clear my paths, give me strength and courage,

give me protection, prosperity and happiness

free me from chains, ties and prisons,

defend me with your power so that no harm or misfortune reaches me,

keep me from the wrath of the enemy, make ruin and misery not fatten me

and may he be victorious in the toughest tests,

that love, truth, justice and peace

always be in my life and my home.

Blessed saint paul that from a persecutor you became a faithful preacher,

model of delivery and service and courageous builder and diffuser of the Word of Christ,

show me the best path, remove the obstacles,

removes the obstacles that prevent me from moving forward

and obtain for me the most excellent gifts of God.

Keep me away from offenses, arguments, violence and fights,

deliver me from deception, envy, lies and falsehood,

make the slander and gossip not hurt me,

fill me with love, towards my family, my friends and my neighbor,

and above all, my love life fills me with love,

give me an understanding, loving and faithful companion,

watch over me, smooth my ways and take care of me.

Holy apostles Saint Peter and Saint Paul,

Valuable protectors and helpers of the faithful on earth,

good friends and consolation of men,

guide the steps we take every day,

watch over us at all times

O venerable saints, by all acclaimed,

I place my requests before you,

so that they intercede for me before the maternal gaze of the Virgin Mary

and ask Jesus Christ, our Lord, for me to be granted the blessings

He who lives and reigns in the unity of the Father and the Holy Spirit,

now and forever and ever and ever.

So be it. Amen
Some prayers and rituals of great power to open paths:
Most read content: