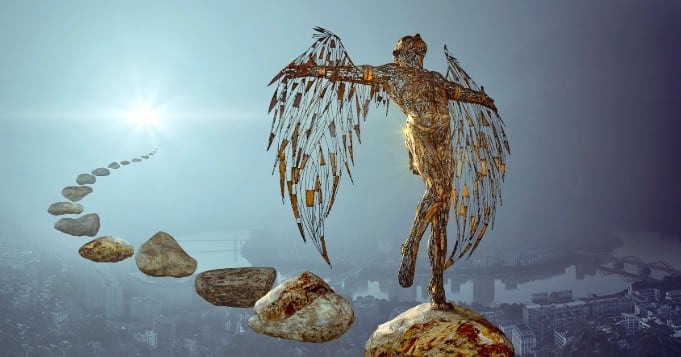 Saint Raphael the divine physician knock on our door to leave us a message of conscience, a message that must become the daily gospel of every human being, the one that asks:
The supremacy of peace and
kind acts above all else.
Let us carry the banner of faith honoring the word manifested by the heavenly prince through which we invoke his protection over the forces of evil.
With this prayer, the man asks Saint Raphael to foster the will to get ahead and be able to face the trials that life places in our destiny, because only faith, sacrificial work and humility will lead man to the success recognized before the throne of the king of kings.
From where the supreme father will know how to guide the steps:
Of the consecrated,
the afflicted and
the desperate.
The powerful prayer to Saint Raphael the Archangel for protection
Most glorious prince Saint Raphael, sweetest torch of the eternal palaces, leader of the armies of the almighty, emissary of the divinity, organ of his providences, executor of his orders, secretary of arcana, universal resource of all the children of Adam, friend of your devotees , companion of walkers, teacher of virtue, protector of chastity, succor of the afflicted, doctor of the sick, aid of the persecuted, scourge of demons, a very rich treasure of God's wealth.

You are a holy angel, one of those seven most noble that surround the throne of the most high.

Confident in the noble and great love that you have shown to men, we humbly beg you to defend us from the snares and temptations of the devil, in all the steps and stations of our life, that you remove from us the temptations of the soul and the body, putting brake on our delinquent passions and the enemies who tyrannize us, that you demolish everywhere injustices and feelings contrary to good.

We also ask you with all the fervor of our hearts to spread faith over the world.

Finally, we beg you to come closer to the throne of God to beg him to send us the graces that we will try to deserve.

Thanks for the benefits with whom you have privileged us.

We wish to be consistent from now on with our actions and our demands, phenomena that should not be moved under any other feeling than that of good.

May your light guide us forever. Amen.
We share more about the powerful and divine Archangels:
Most read content: