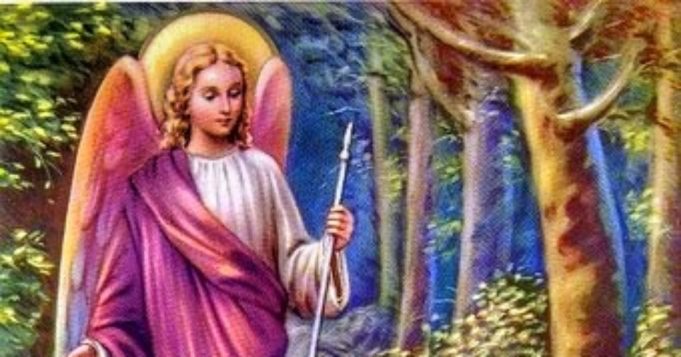 San Rafael City, you who are our divine physician, we kneel before you, to send you as a cry this sweet prayer so that you intercede for us, for our health and prosperity.
Te I ask you attend our afflictions, do not allow evil to stalk us and above all, keep us away from all kinds of diseasesWe invoke you through this Prayer, you Saint Raphael.
Give us the necessary understanding to learn to take care of our environment, nature and the land we walk on, to act intelligently in favor of our well-being and of all the people who do not surround.
Prayer to Saint Raphael the Archangel to ask for healing:
Address me sir and show me your gifts, to be completely grateful for so much liberality, and thus through the Archangel Saint Raphael you guided young Tobías and taught him to correspond to your grace and to bless your name: by intercession deliver me also to my ingratitude and make your incomprehensible favors known in order to magnify your mercies.

Grant me as well as Tobias the existence of your Holy Angel, the gift of the advice of all my doubts; perseverance in virtue and universally the consolation and relief of all my afflictions and illnesses.

Amen

Our Father, Hail Mary and Glory.
⭕ This prayer should be made daily to the Archangel.
May this powerful Prayer to Saint Raphael the divine doctor, the one who heals and heals our ailments, to the Saint we ask to regain health, to implore healing and the cessation of diseases, intercede for us and help us to calm and deal with health the adversities of life.
See more prayers to the Saints ...Read here
Most read content: