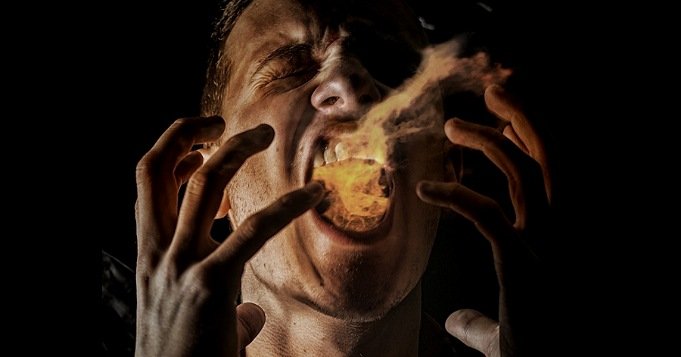 Saint Ramon Nonato he is a saint recognized for having been extracted from the womb of his deceased mother.
For this reason he was given the nickname with which he is known, "Unborn": unborn and he is known as the patron saint of childbirth, midwives, children, and pregnant women.
His history dates back to the year 1200. His steadfastness led him to Africa where he helped many as a captive rescuer. Several times he turned himself in on behalf of some prisoners who were in very bad condition.
Suffering mistreatment never prevented him from continuing to preach and help those in need, even when the magistrate sentenced him to death.
Why do we ask San Nonato to help us cover mouths?
There are many believers who claim to have received help and miracles from this saint at some point, because Saint Ramón not only helps pregnant women and newborns, but he listens carefully to all the prayers addressed to him.
He is also prayed against evil tongues, because in many legends, San Ramón demonstrated the evil that hides behind gossip.
Those wrongs that cause gossip canañar a family, a friendship or the work environment, therefore we must take care of these evils.
The prayer for San Ramón Nonato against gossip helps us to be protected from this evil and all the misfortunes that it brings.
Prayer to San Ramón Nonato to silence mouths, gossip and protection from enemies
The important thing is that we pray with great faith and trust that, if we ask, the divine answer will always reach us, no matter how serious the situation is.
We can light a candle to the Saint and in the light of it ask with great faith.
San Ramón Nonato, kind and sacrificial saint, by the power that you have and that God has given you, grant me what I ask of you, put a lock in the mouth of those who want to harm me.

(Mention the name of the person / s if they are known)

I ask you to shut up those people who speak against me or have ill will, that I am not a victim of wrongs and difficult situations

Hear my prayer San Ramón Nonato to silence mouths and intercede before God the Father for those who speak ill of me to cease in their attempt Almighty God has granted you

Allow me to live in peace, My Holy One, and distanced from all those who haunt me and torment me.

That out of envy, evil or resentment they wish me some evil from those who want to discredit me with their calumnies, San Ramón Nonato.

Oh, prodigious San Ramón Nonato, faithful protector of the most needy, I hope you help me in this need and listen to my prayers

So be it, amen
Some of the powerful rituals you can do against enemies:
Most read content: