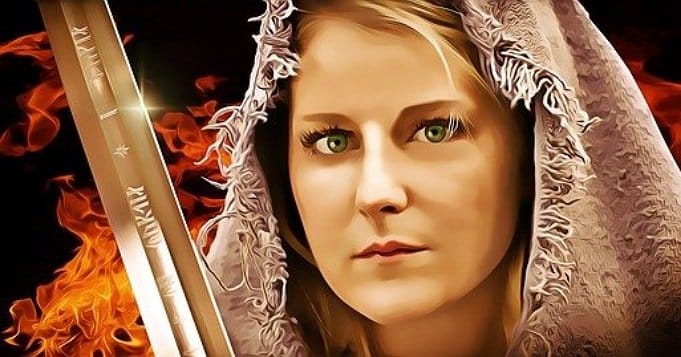 Have you sometimes felt that anguish brings you down, that you lose hope and the desire to move on?
Keep the faith! Remember that in the worst moments is when we must show our strength, God will never put obstacles that we are not able to overcome, trust and follow. Soon a light will guide your way, but do not give up, do not give up.
Santa Barbara She was a virgin martyr, her strength and struggle made her faithful to her faith. We pray to her in adversity to give us strength in each of our steps.
This prayer is dedicated to her, the saint who helps us in anguish, illness and misfortune, she herself gives us strength to move forward, have faith and while saying this prayer ask her for the favor you need.
You can offer her a red or white candle, a glass of red wine, apples or red roses, they are her favorite offerings, offer her what she wants, but always from the heart, and she will accept it.
This is the prayer to Santa Barbara to ask a favor in difficult cases: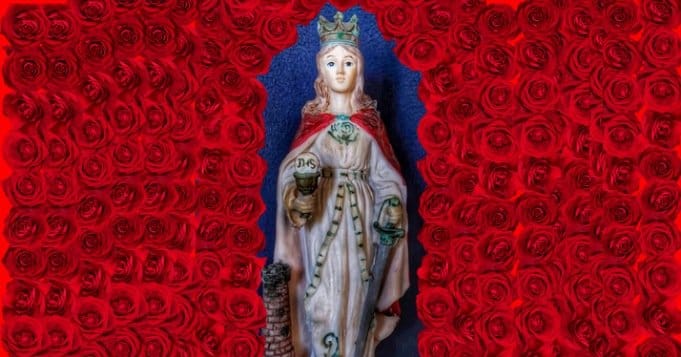 Blessed Santa Barbara,

That you dyed your chaste virginity with the purple of your blood for the love of God,

Defend me from the storms, fire, hecatombs and calamities all of this world, free me from sudden death.

Intercede for me before the Lord so that he helps me to live in holy friendship and reach the end of my days in peace in his Divine Grace

Splendorous Saint of immense power,

Guide us on the path of good, deliver us from evil, from injustice, envy, betrayal, infidelity, falsehood, disloyalty and all those who look at us badly.

With your victorious sword destroy our enemies and whoever wants to do us harm,

with the chalice of your glass, and with the wine that I put on you so that it is never empty,

keep the strength in my body, in my spirit peace for the hard fight of the widow,

and receive it as a faithful offering as a sign that I have always present in my thoughts and in my home,

And I beg you never leave me and come to me whenever I cheer you to defend my home, my loves, my work, my life and mine.

Lord, you gave Santa Barbara incredible strength to endure the greatest torments and outrages for remaining faithful to You, we ask that, like her, we may be strong in adversity and humble in prosperity,

to achieve eternal Bliss like her. Amen

Saint of splendor of immense power, guide us on the path of good.

Blessed Santa Barbara, pray for us and grant us…. (Place your order)
Read more about the Miraculous Santa Bárbara:
Most read content: