Saint Catherine of Alexandria she is the protective mother of single women and students. She is the intermediary to ensure that favors, especially the great and impossible, of the students and women are fulfilled.
Christian martyr of the XNUMXth century, Saint Catherine is one of the 14 holy helpers of the Catholic Church. His feast is celebrated on November 25 and is invoked against sudden death.
History and miracles of "Saint Catherine of Alexandria"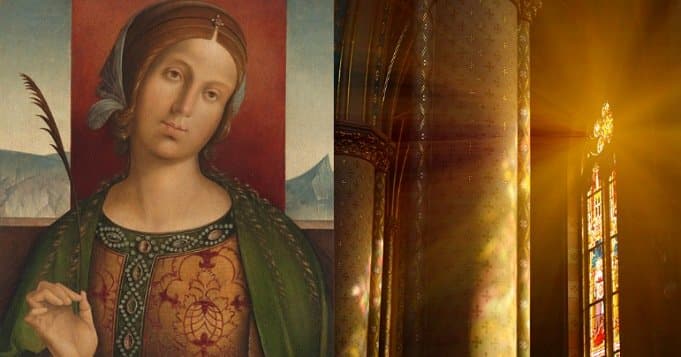 Santa Catalina was born in the third century and is characterized as a great student, especially in "letters".
In those times, the emperor Maximino, promulgated an edict, in which he ordered that all the habitabefore the region to offer sacrifices to the gods, and severely punished those who refused.
And at just 18 years of age, Catherine introduced herself to Emperor Maximinus, who violently persecuted Christians, and reprimanded him for his cruelty.
The tyrant did not manage to silence her and that is why he detained her in his palace and summoned numerous scholars so that, by cunning reasoning, she could be led to apostatize and renounce her faith at once.
But she emerged victorious from the debate and even turned some of her adversaries into Christians, who were sentenced to death. Maximino then had Catalina flogged.
Legend has it that the empress, excited to see such an extraordinary young woman, decided to visit her in her dungeon, and after talking with Catherine, she converted to Christianity.
Furiso the emperor condemned Catherine to die on the wheel, but it is said that, by touching her, the instrument of torture was miraculously destroyed.
Maximinus was enraged and beheaded the young woman, but the Angels carried her body to Mount Sinai where later a church and a monastery were built in her honor.
Devotion and faith to the Saint Patron of the students
Many are the samples of devotion dedicated to Saint Catherine of Alexandria.
For example, the Faculty of Theology in Paris chose her as patron. Also, many people consecrate their weddings to the saint, as it is said that this way, the engagement ring will always be safe.
Similarly, in some regions, mainly European, you can still see on November 25, some young women wearing a motley multi-colored hat. They are the so-called Catalineras who celebrate the day of the saint.
Saint Catherine of Alexandria is also the patron saint of the city of Jaén, Spain.aña. There, on November 25 there is a pilgrimage to the Castle of Santa Catalina dedicated to what is considered the patron saint and mother of the City.
Prayers dedicated to the Saint
To Saint Catherine of Alexandria, the protective mother of single women and students, she is prayed to ask for impossible causes.
Prayer to Saint Catherine of Alexandria for protection:
Merciful and loving God, we thank you for the tradition and example of Saint Catherine of Alexandria.

Give us the grace to pursue his love of purity, to strive for his strength and courage, to adhere to his abhorrence of the world's temptations and sinful desires, and to follow his faithfulness.

Give us power to break the wheel of worldly suffering and allow Your wisdom to radiate through our lives, so that Your glory will shine more and more.

Bring those who seek Your presence to share in the ministry and worship of this parish, and help us welcome those who come in Your name.

All of this we pray through Jesus Christ, our servant leader, who is one with you and the Holy Spirit. Amen.
For the students! is this Prayer to Saint Catherine of Alexandria: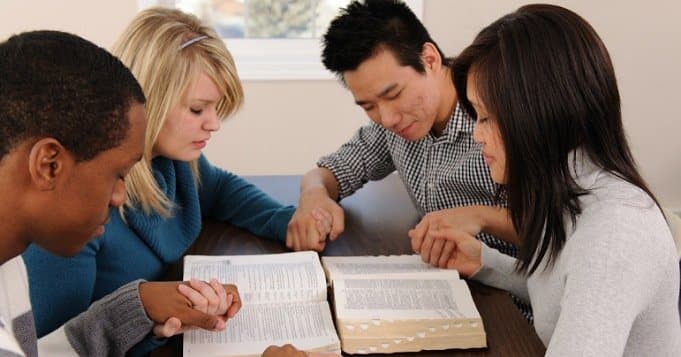 Glorious Saint Catherine of Alexandria, portent of wisdom and eloquence. We would like to resemble you in that admirable knowledge of science and faith to be witnesses of Jesus in the world.

Reach us that faith and that science so that we are always able to give reasons for our belief and also for our hope. Through Jesus Christ Our Lord.

Amen
I pray to ask the Virgin for wisdom and light:
Oh! Blessed Saint Catherine of Alexandria, you are full of wisdom, I come to you today to request your help to enlighten my mind and allow me to retain, understand, interpret and internalize each of the issues related to my university career.

Help me understand and understand all the objectives to be excellent in all the evaluations, I want to have a significant learning that will help me to be an upright professional with a lot of potential.

I want to convert my soul to the teachings of our Lord Jesus Christ, so that my life is filled with him, in him I have my faith and my hope, because he is good and kind. Amen
Other Prayers and Powerful Saints:
Most read content: